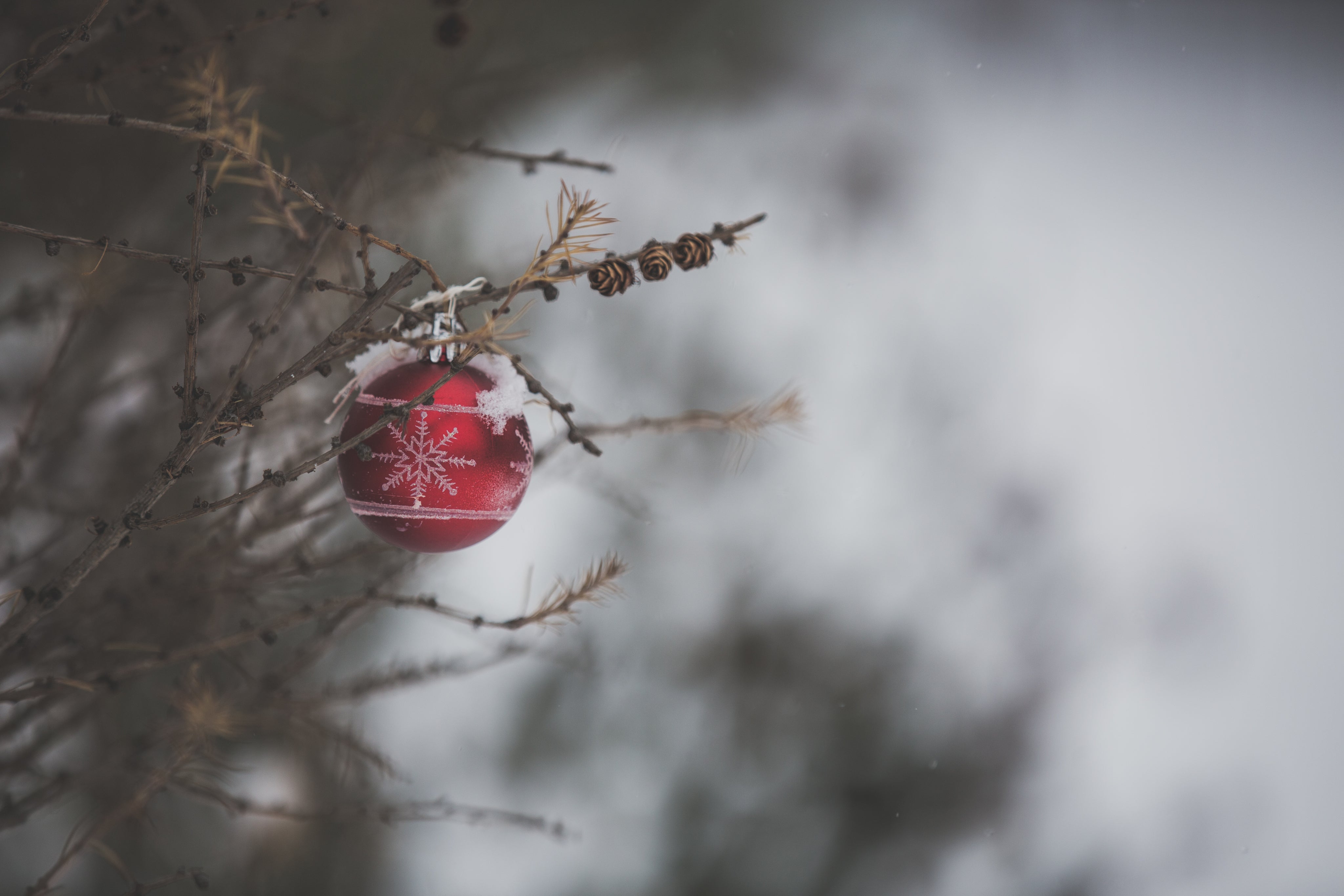 DESIGNED FOR SCANDINAVIAN CLIMATE
Inspired by Scandinavian design which is functionally optimized, providing best value for money.
Shop Now
SECURE
Secure post boxes, providing assurance and peace of mind.
Flexbox parcel post boxes provide a convenient and secure solution for managing mail and parcels. Built with strong hot-dip galvanized and powder-coated sheet steel, our reinforced boxes are designed to withstand the rigors of everyday use. Our safety-rated boxes provide extra protection for your valuable deliveries, making them a smart choice for personal or professional use. Trust Flexbox to safely receive and store your mail and packages. Get yours today and start enjoying safe and reliable deliveries.
How we want to be perceived
Flexbox is its products, and we want to be perceived in exactly the same way they are. We focus heavily on quality in all aspects, and view satisfied customers as our primary channel to the market.
What we want to achieve
Flexbox aims to be the natural choice when buying post boxes and letter boxes. We will achieve this by developing our own, strong, personal products that stand comparison and are tested out on the market.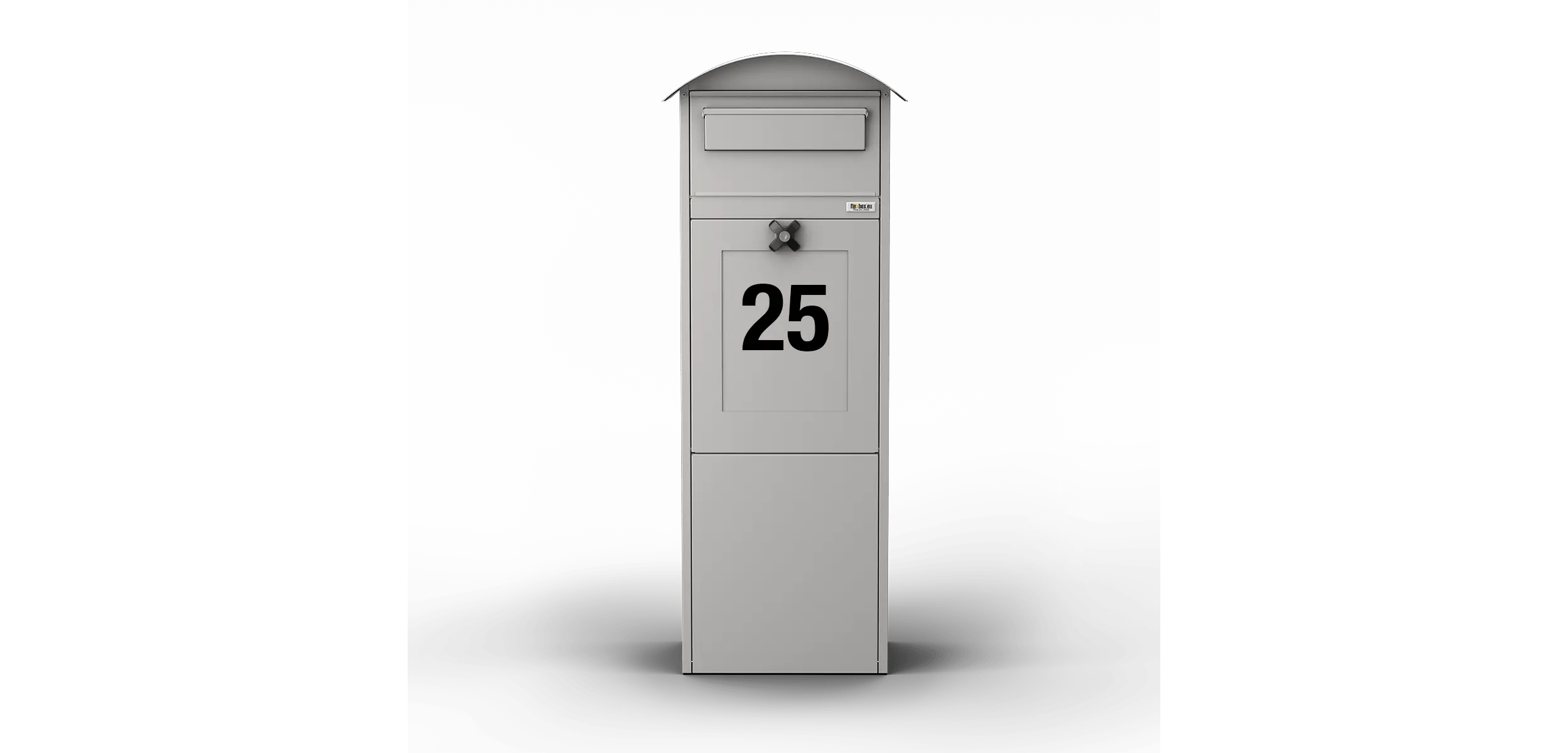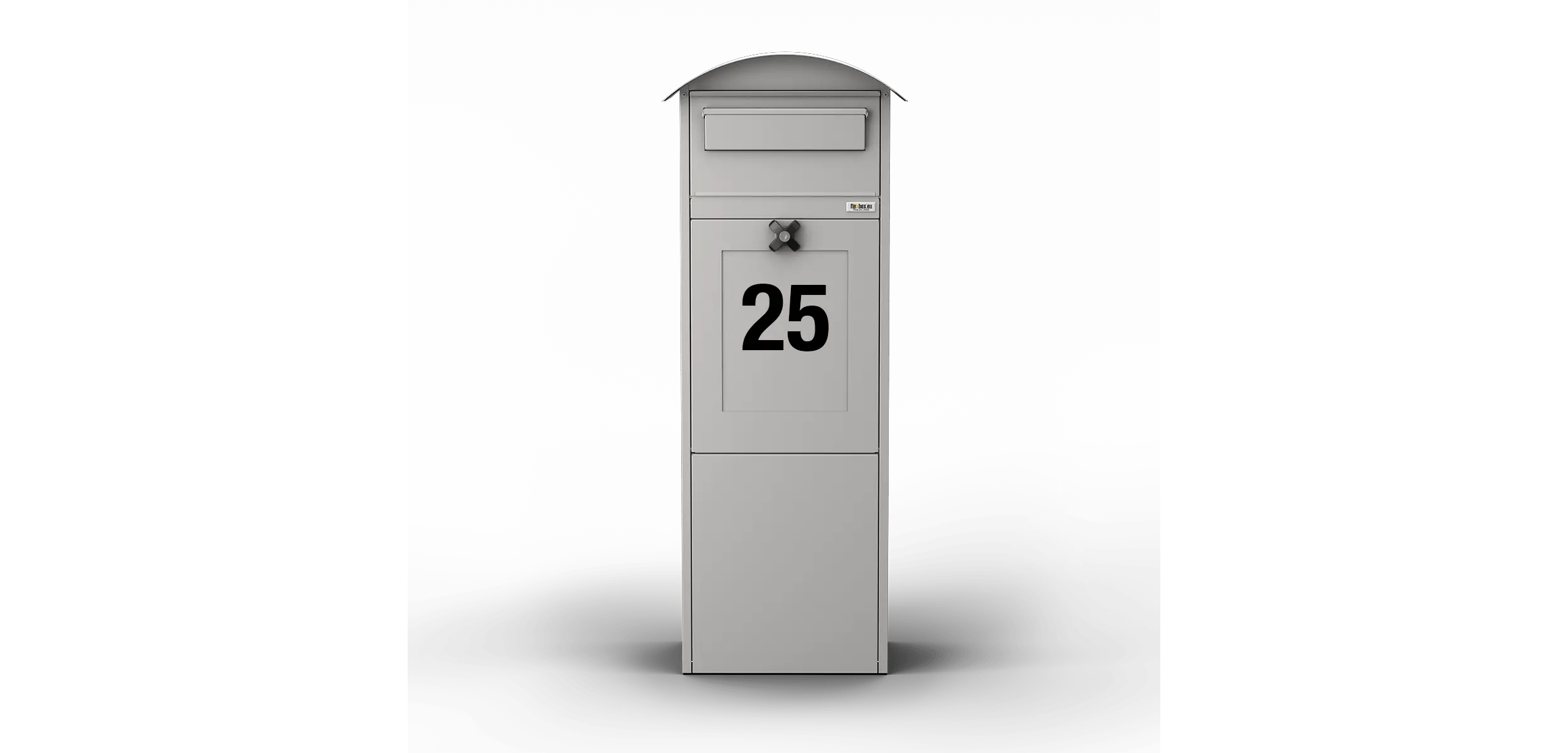 Channels keep the water away
All post boxes are equipped with channels that prevent water from entering the openings, keeping your mail safe.
Design your sign
The post box comes with the sign included. You may design it as you prefer during the ordering process.
Magnets keeping it closed
Magnets are utilized as a measure to help keep water and dust out during periods of heavy rain and wind.
Hot dipped galvanized steel
The post box is manufactured with hot-galvanised thick plate metal having a thickness of 1mm, and a powder coating finish. The roof, slot lid and emptying lid have an increased thickness of 1.5mm and all other areas are finished with stainless steel.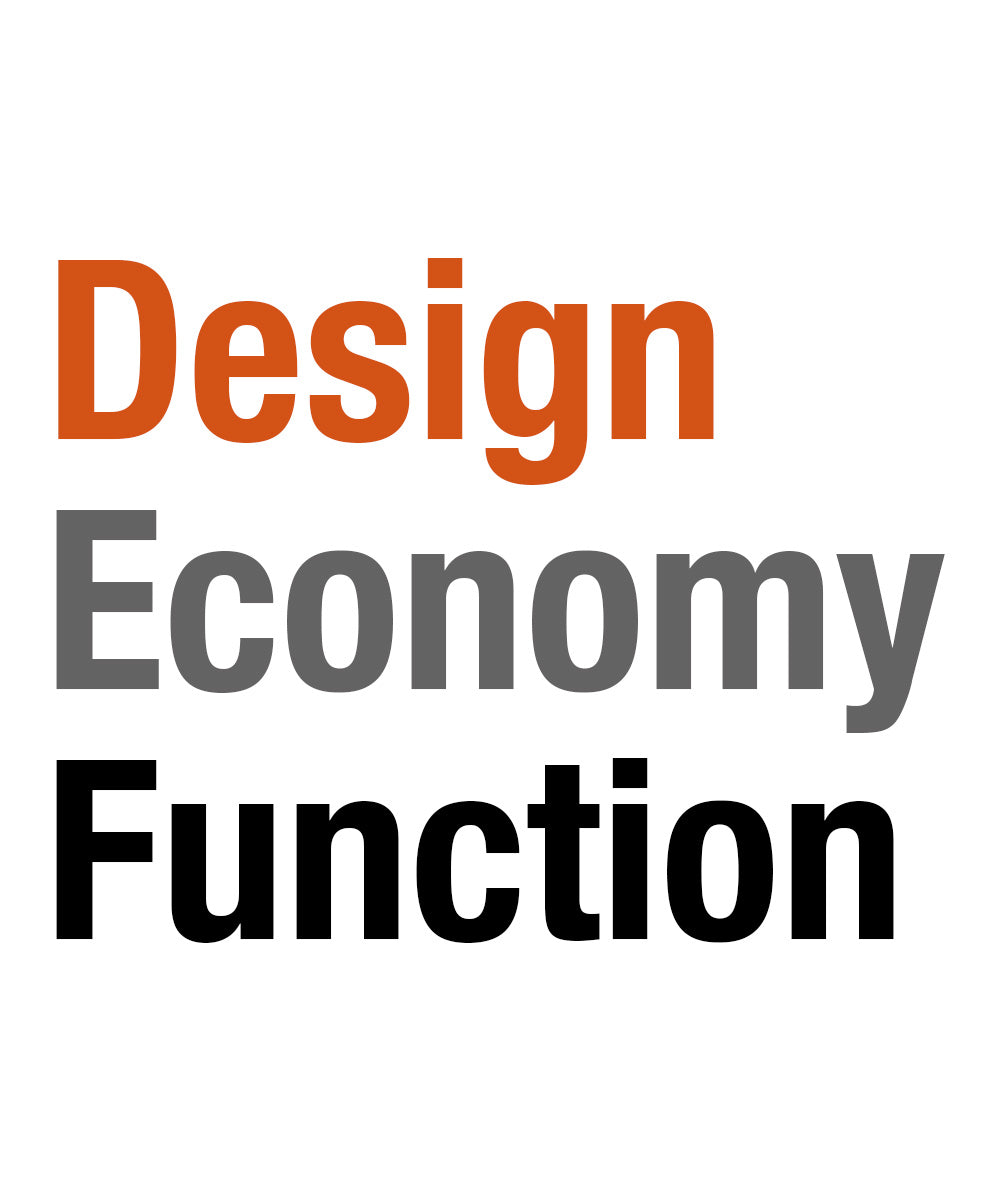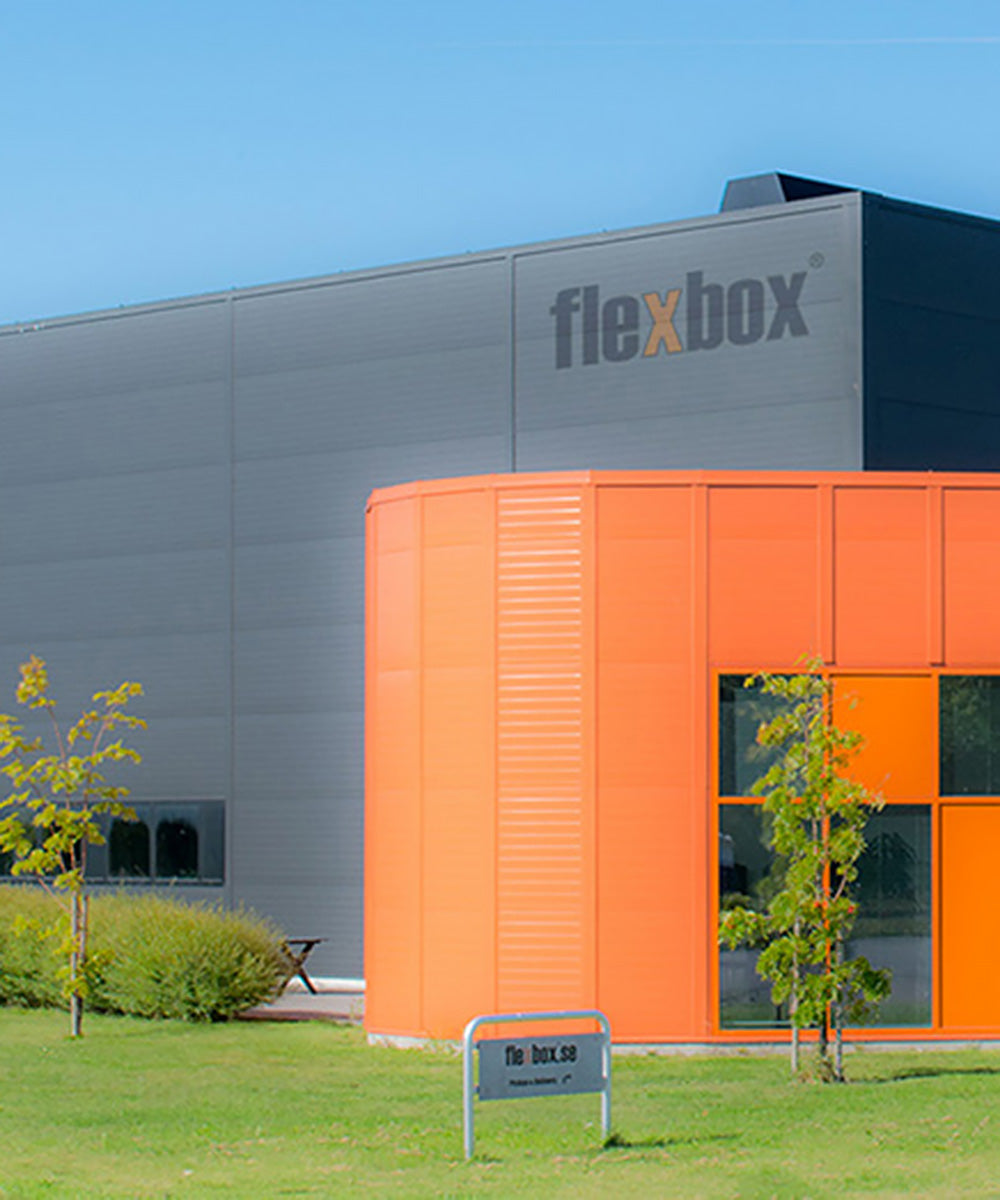 About Flexbox
This is Flexbox
Flexbox is a family company from the southern Swedish
province of Skåne. We develop, market and sell equipment for receiving letters and packages.
Flexbox was launched and has grown strongly on the Swedish market. After twenty years, more than 300,000 post boxes sold and a few tentative steps outside of Sweden, Flexbox has launched a major, co-ordinated initiative on the European market in 2013.
Flexbox is aimed at two main groups of users:
private customer and architects and building companies.
About Flexbox
What we stand for
Flexbox stands for quality, reliability and beauty in a world where the post box is often looked down on. We examine the wishes and requirements of our customers, designers and users, and bring all of this together to form products that are appreciated as much by our customers as by neighbours and postmen.
Scandinavian design and function at the very best price
Our promise
Design
Flexbox offers aesthetic, high-quality post box solutions incorporated in robust Scandinavian design, including some specially designed for us by professional architects. One unique benefit is the sign compartment on the front, with signs that the customer can design entirely according to their own preferences.
Function
The features that are least visible are also the ones that have the greatest impact on a product's service life. Flexbox post box solutions are therefore always made using materials and methods that can cope with the toughest climates and conditions.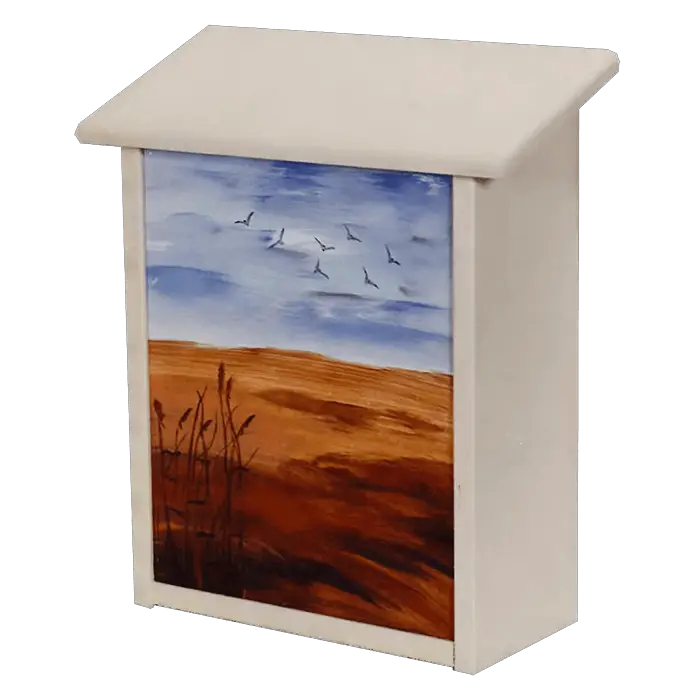 THE STORY OF FLEXBOX
Post boxes made of wood
The idea of print on post boxes was successfully tested at a Christmas market in Lomma Sweden as they were sold within 4 hours. It was an immediate success.
First models in steel
In the year 2000, we introduced our first models in steel plate. Model 9001 and 9601. Model 9001 is still in the range (Philip) and model 9601 has been replaced with Lovisa.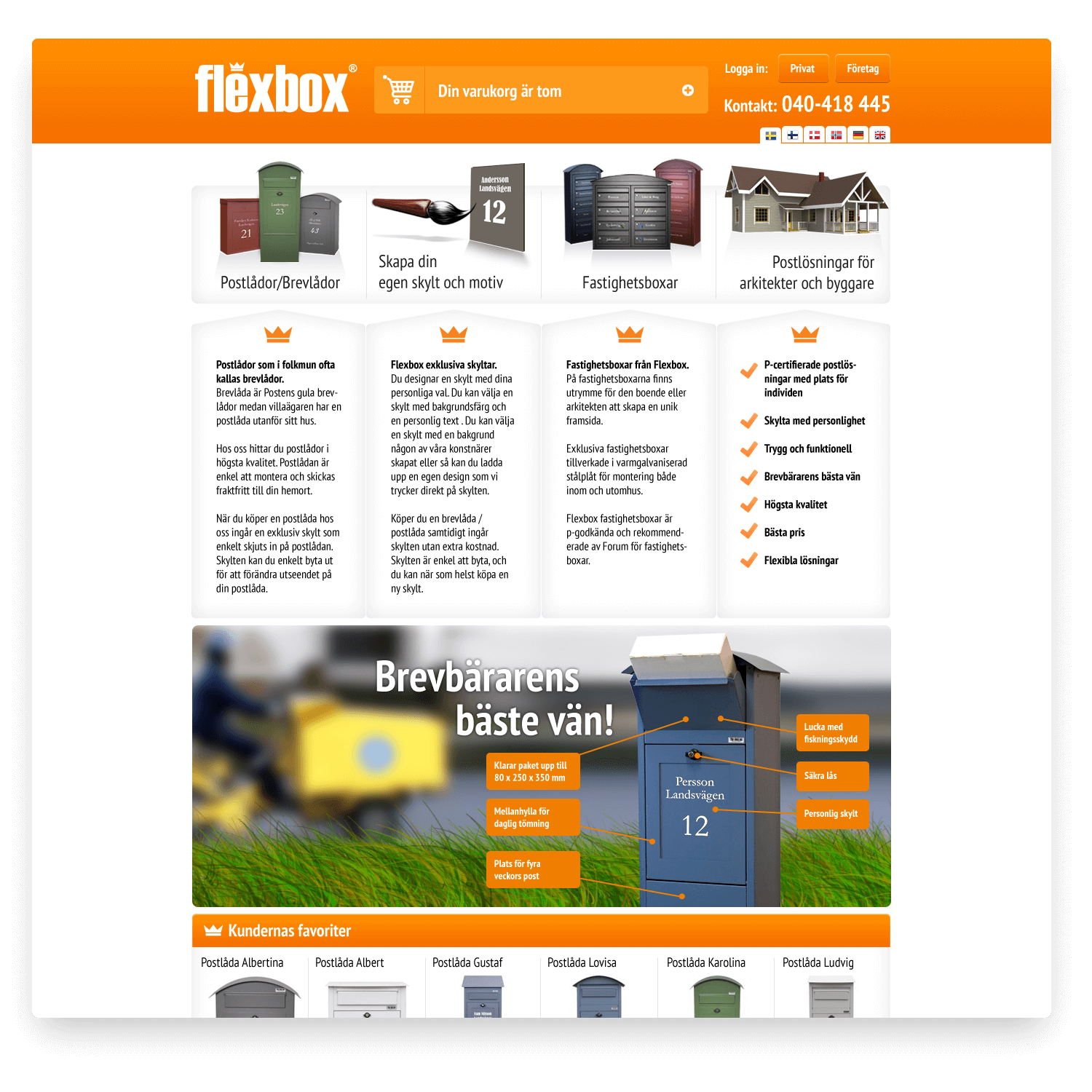 THE STORY OF FLEXBOX
E-commerce and parcel post boxes
Flexbox launched its first professional e-commerce system, which included the introduction of new models Karolina, Gustaf, and Albertina.
Parcel post boxes
Following the request of the Swedish Post, parcel post boxes of the model Lovisa were launched and certified. Preprinted motifs were replaced with laminated steel signs.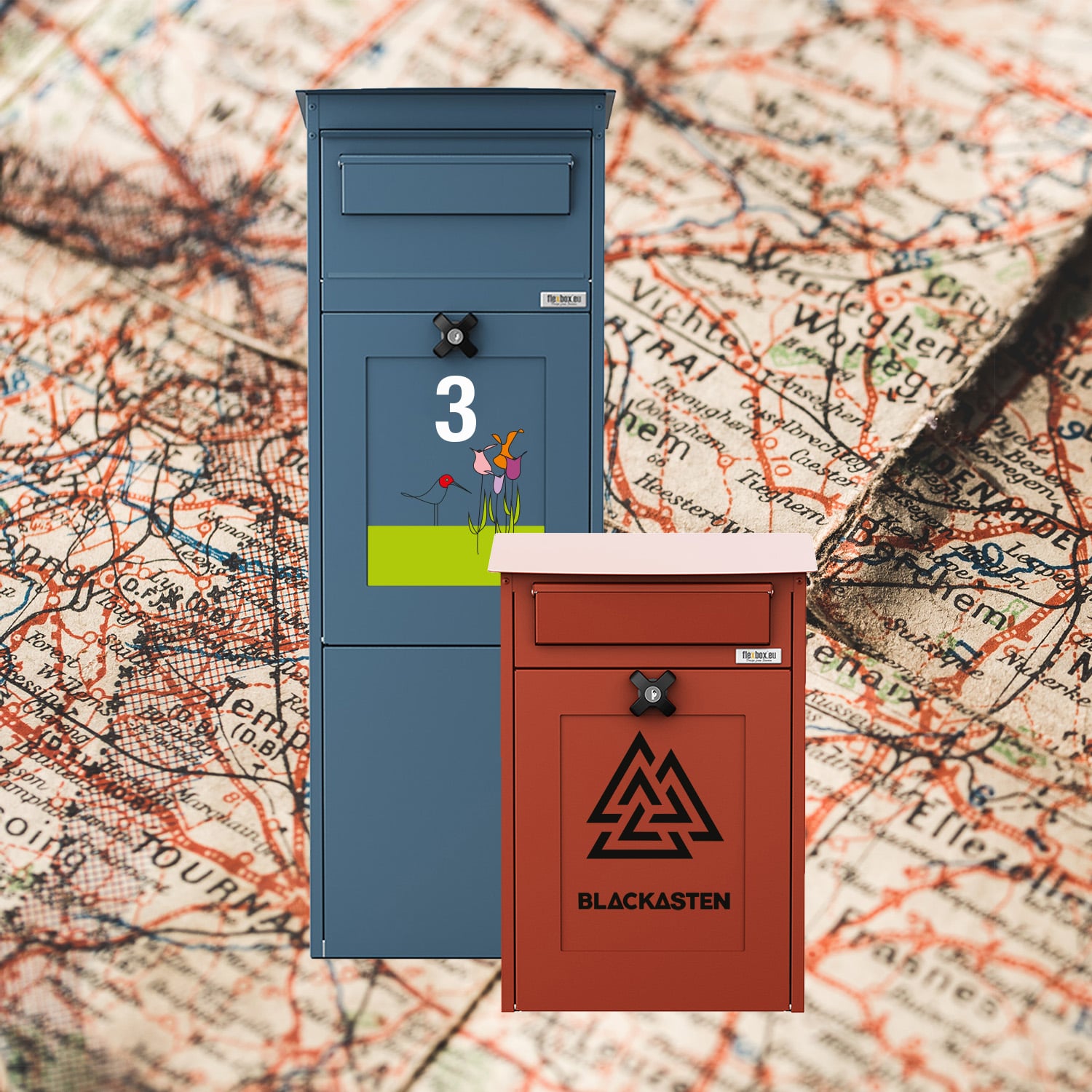 THE STORY OF FLEXBOX
New countries
Branches was started in Finland and Norway. Multi occupancy boxes for the Swedish and Norwegian markets was developed.
Additional countries
Sales started in Germany, the UK and Holland with websites in the respective languages. Models Karl and Albert was intrdoduced to the market. New print technology replaced the old with the possibilty to print logos and images to the signs.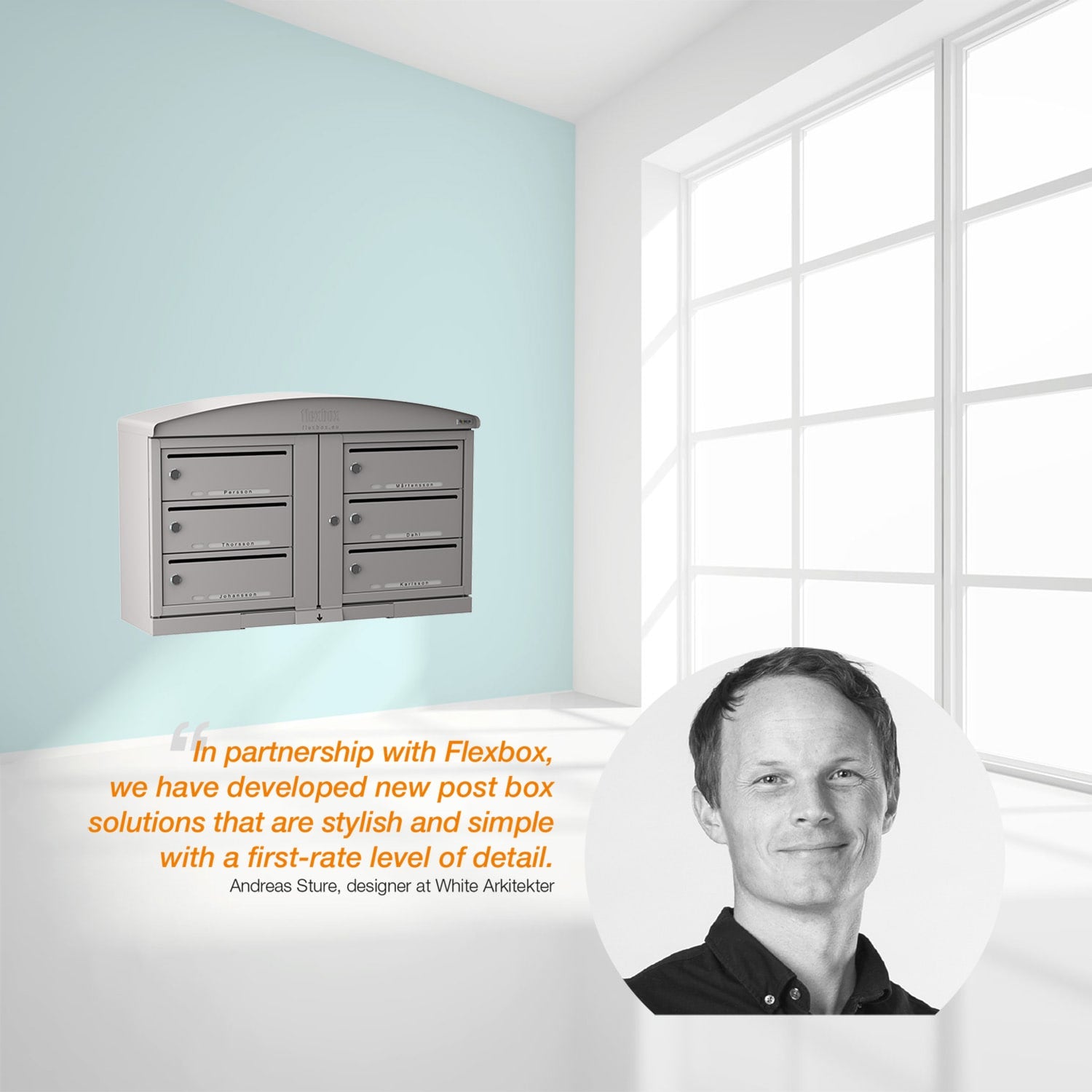 THE STORY OF FLEXBOX
White Architects
The cooperation with White Architects was initiated with development of new models and refinements of existing models was made.
New model
A move to a newly built office and warehouse was made and the model Oskar was introduced to the market.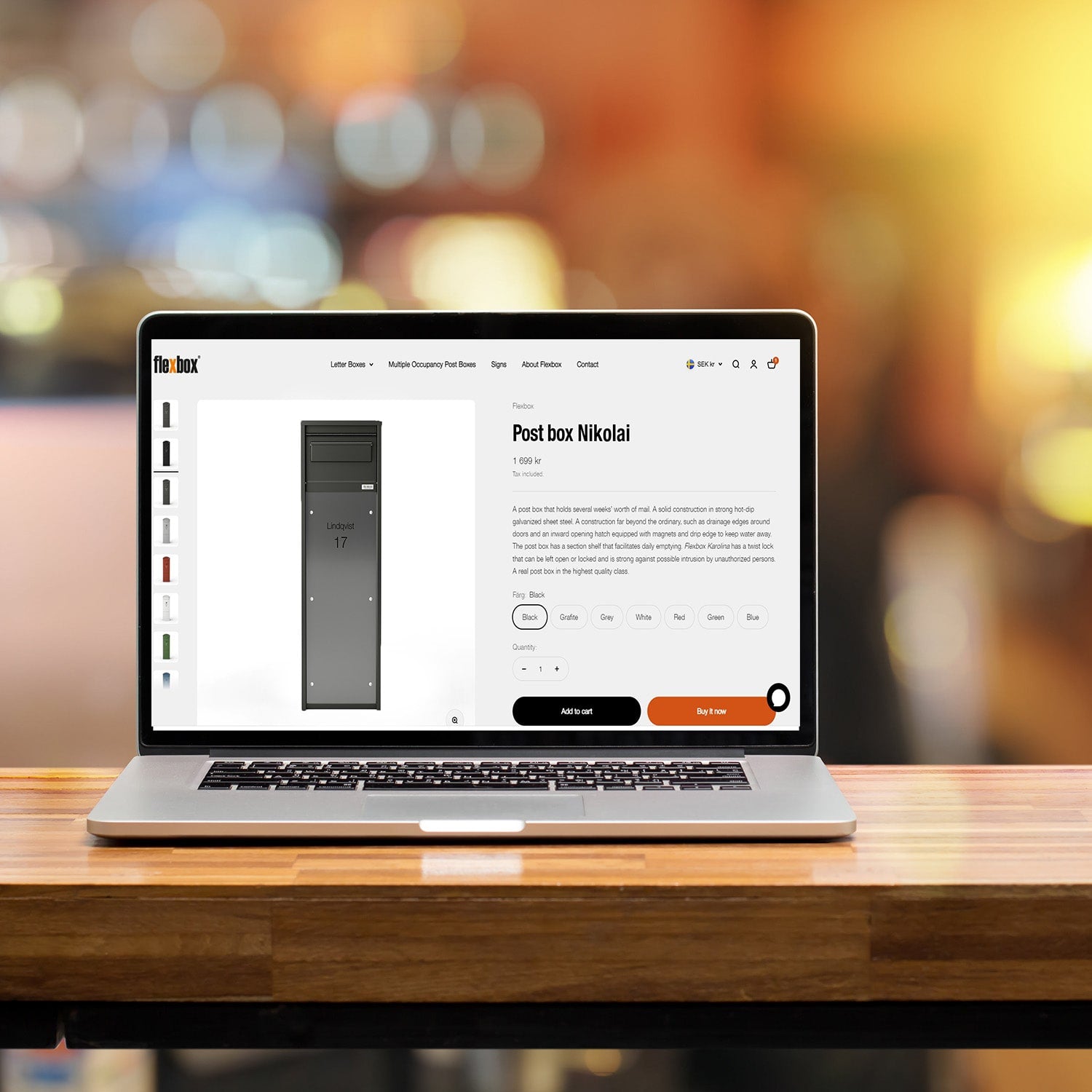 THE STORY OF FLEXBOX
More new models
The models Blanka and Nikolai was introduced with the possibility to design the entire front of the post box. Today these two models has developed into the model Nikolai.
New website
The work with a website that would make it possible to order and deliver post boxes to entire Europe was developed and the range was expanded to include print on stickers, banners and signs.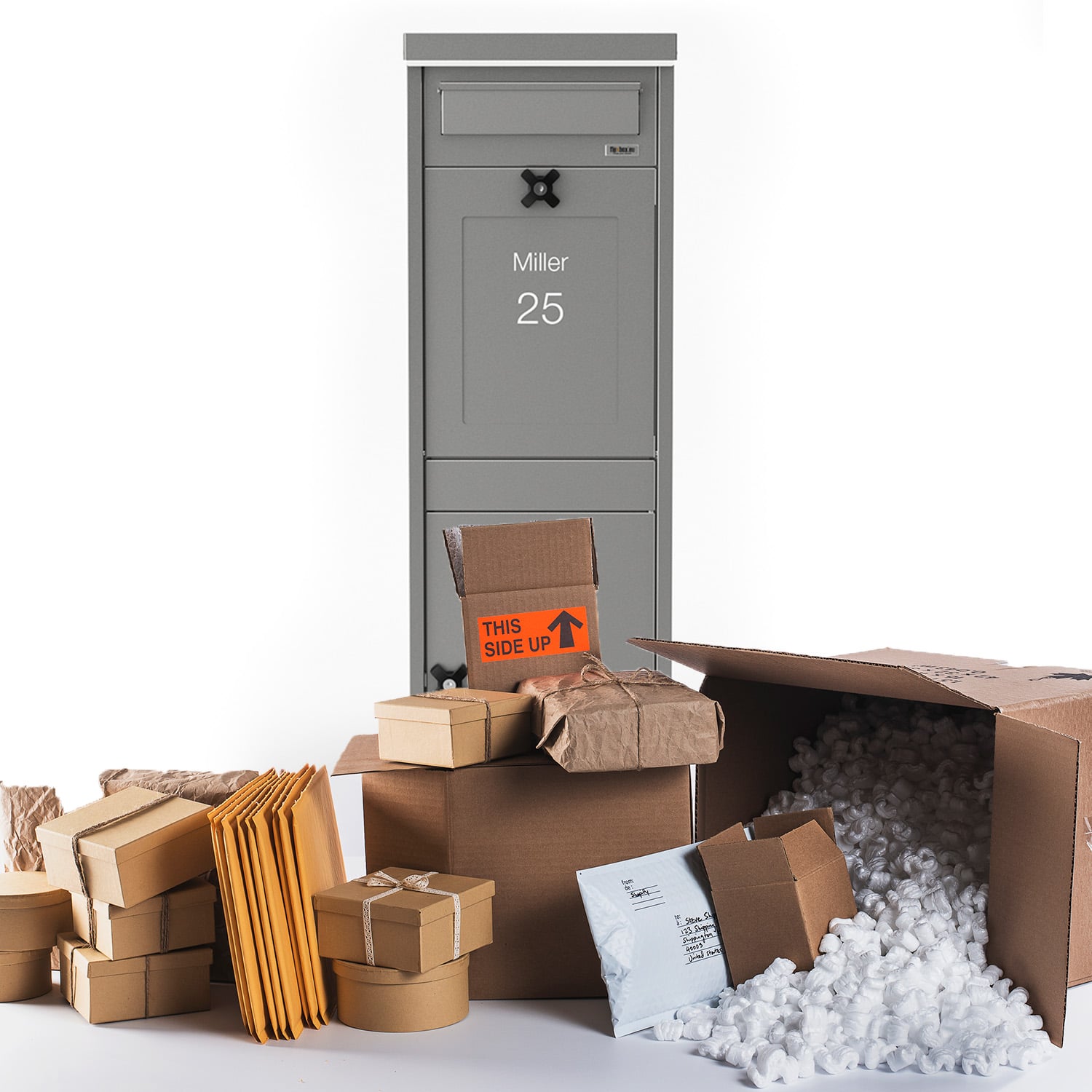 THE STORY OF FLEXBOX
International sales
The new website was launched with the possibility to order and design post boxes as well as print on different materials and sizes. This made us basically ready to deliver a post box or print to the entire world. The range in print was extended to acryl signs and print on stainless steel.
Review and Refinements
A meticulous of the entire range was made.
FAQ
Do you have a question?
Here are some of the most asked questions to our customer support. If you require further assistance, please do not hesitate to contact us.
Will I get my order before Christmas?

If we get the order before the deadline below, the order should arrive before Christmas.

Sweden: 20th of December 12:00.
EU, UK: 19th of December 12:00.
Norway: 18th of December 11:00.
How long will it take to get my order?

The delivery time varies depending on which country you are located in.

Sweden: 1-3 working days
EU: 2-4 working days
Norway: 3-5 working days
Other countries: 6-8 working days
Do I need an account to shop?

You do not need to set up an account to place an order. However creating an account allows you to store your shipping information, see order history, and view your product's warranty information. Additional features will be added to the account page in the near future.
Yes, you will receive a tracking email as soon as we ship your order. Or you can log into your account and see the tracking information.
What is your return policy?

We offer a 14 days cooling period if you are a private customer. It means you have 14 days after you received your order to cancel the purchase and send the product back to us for a refund.
You can contact us through our contact page! We will be happy to assist you.