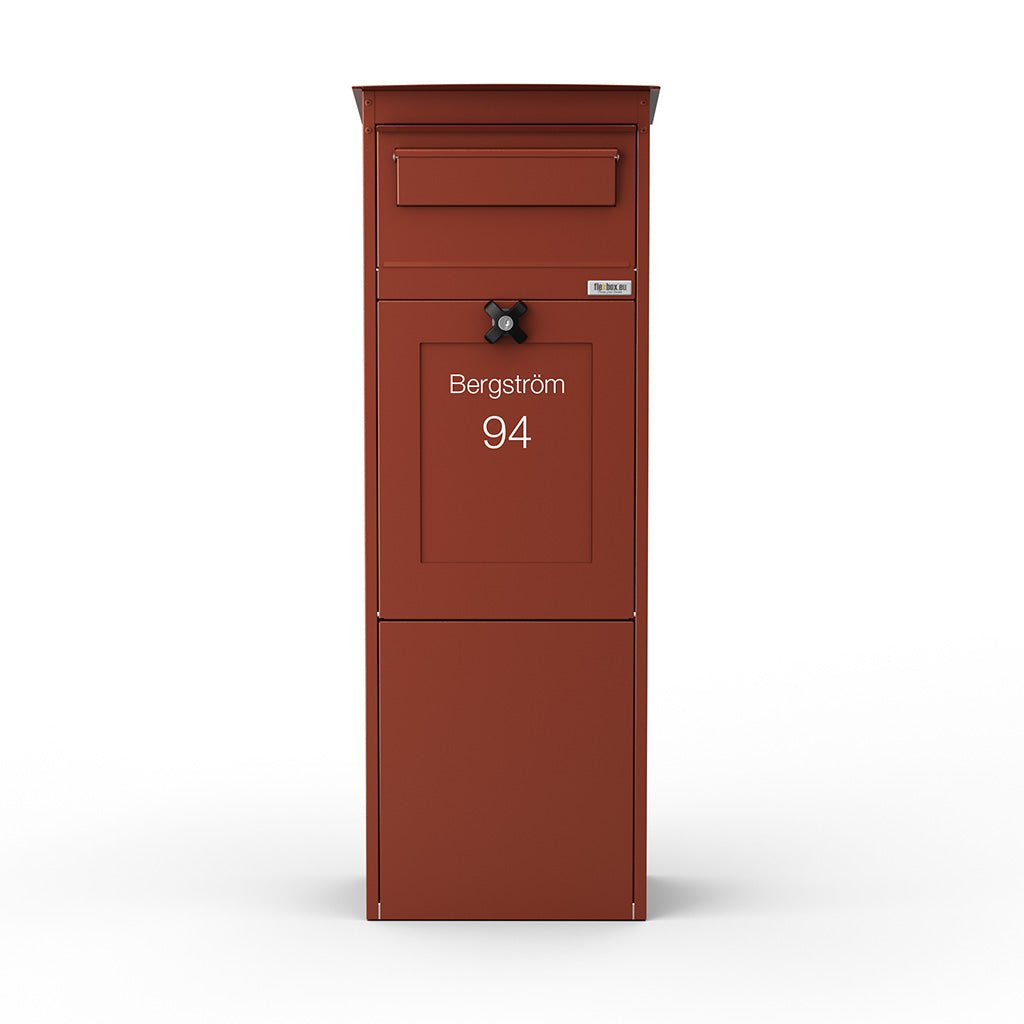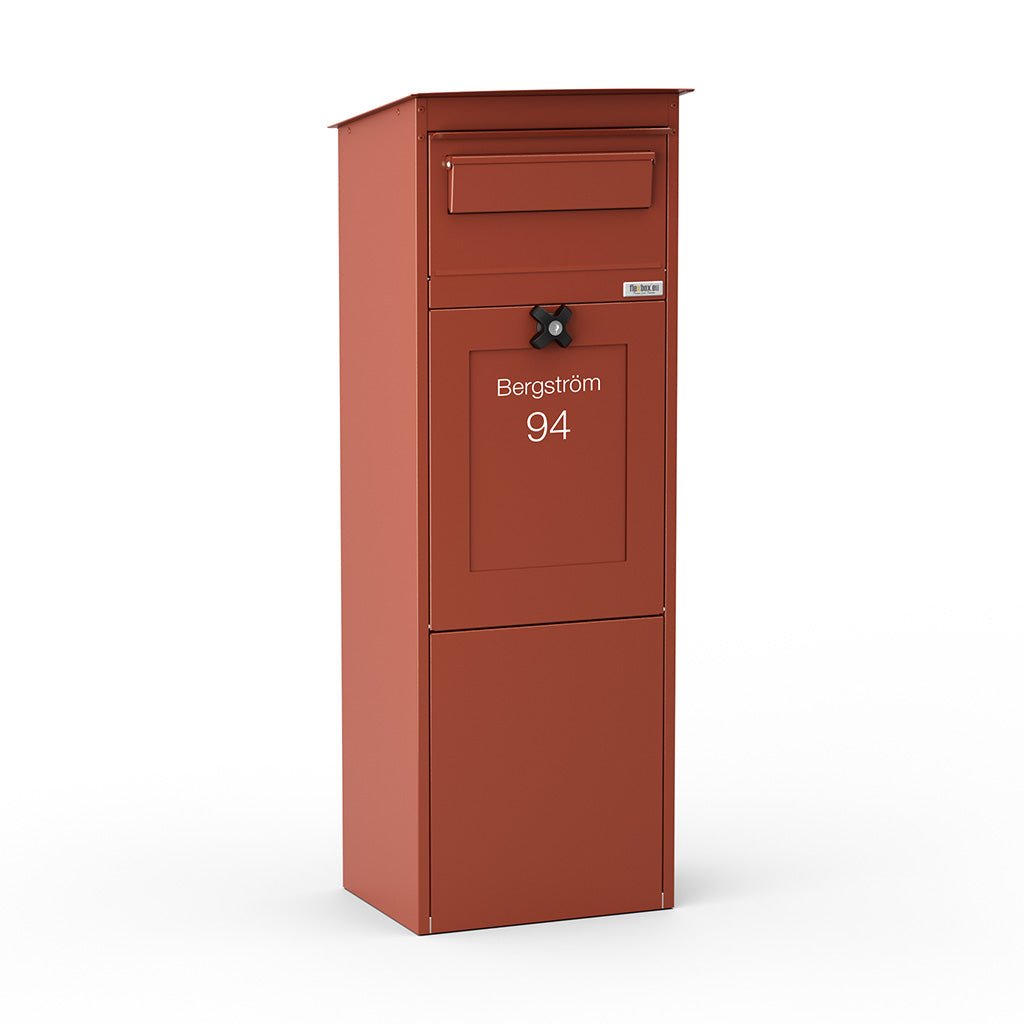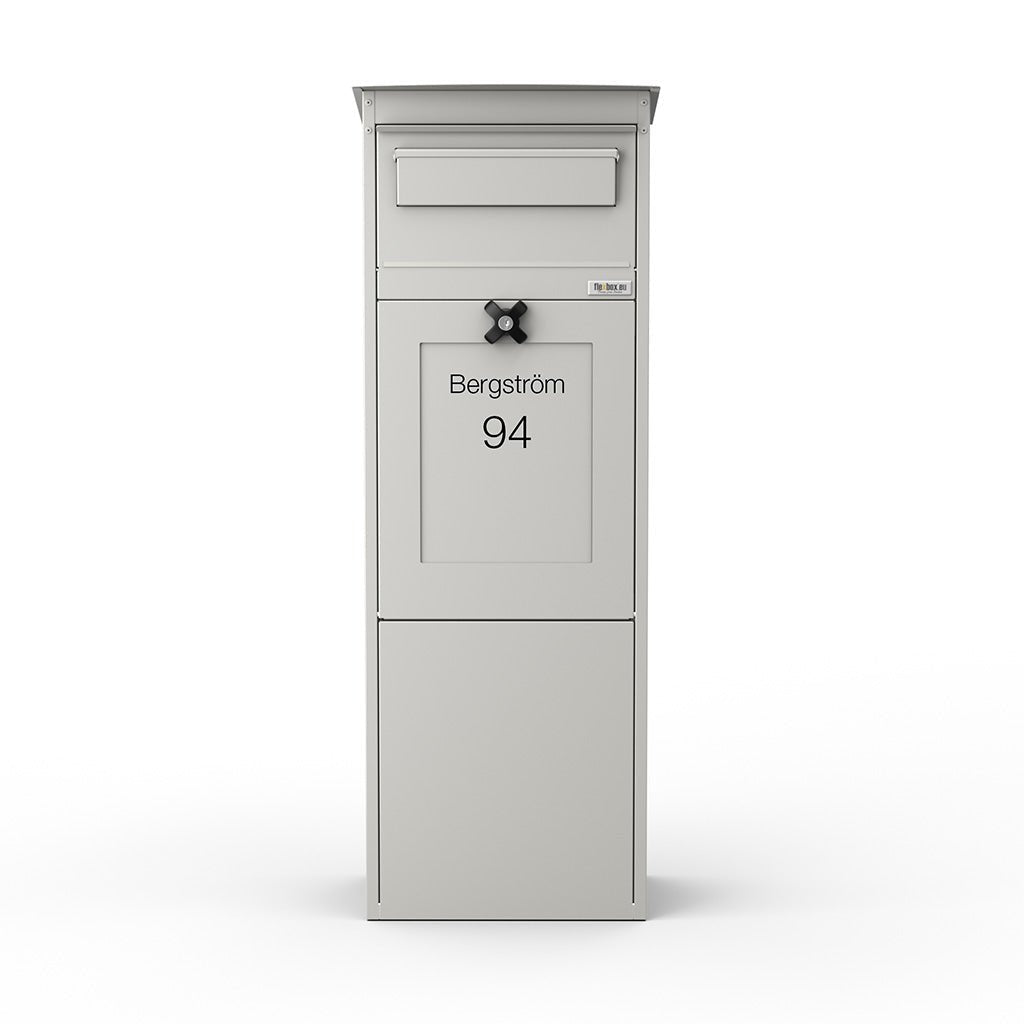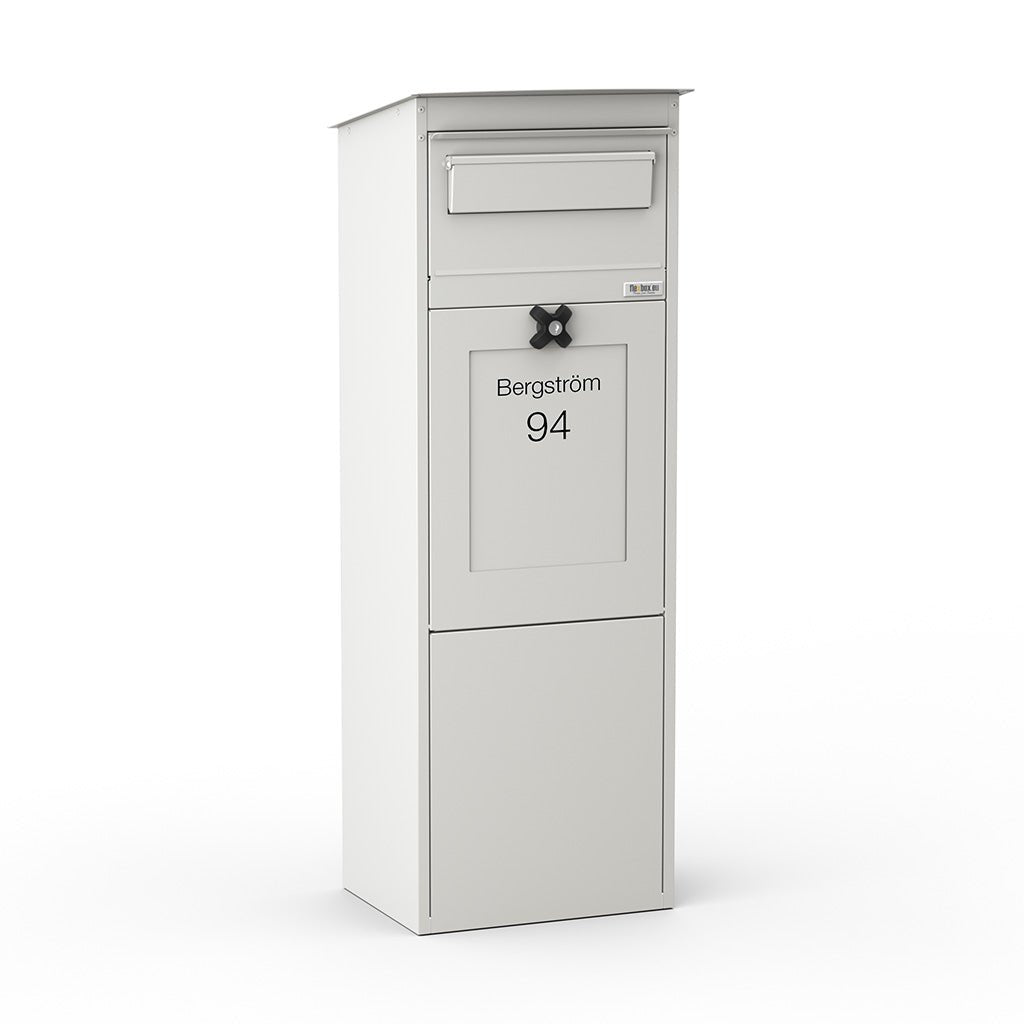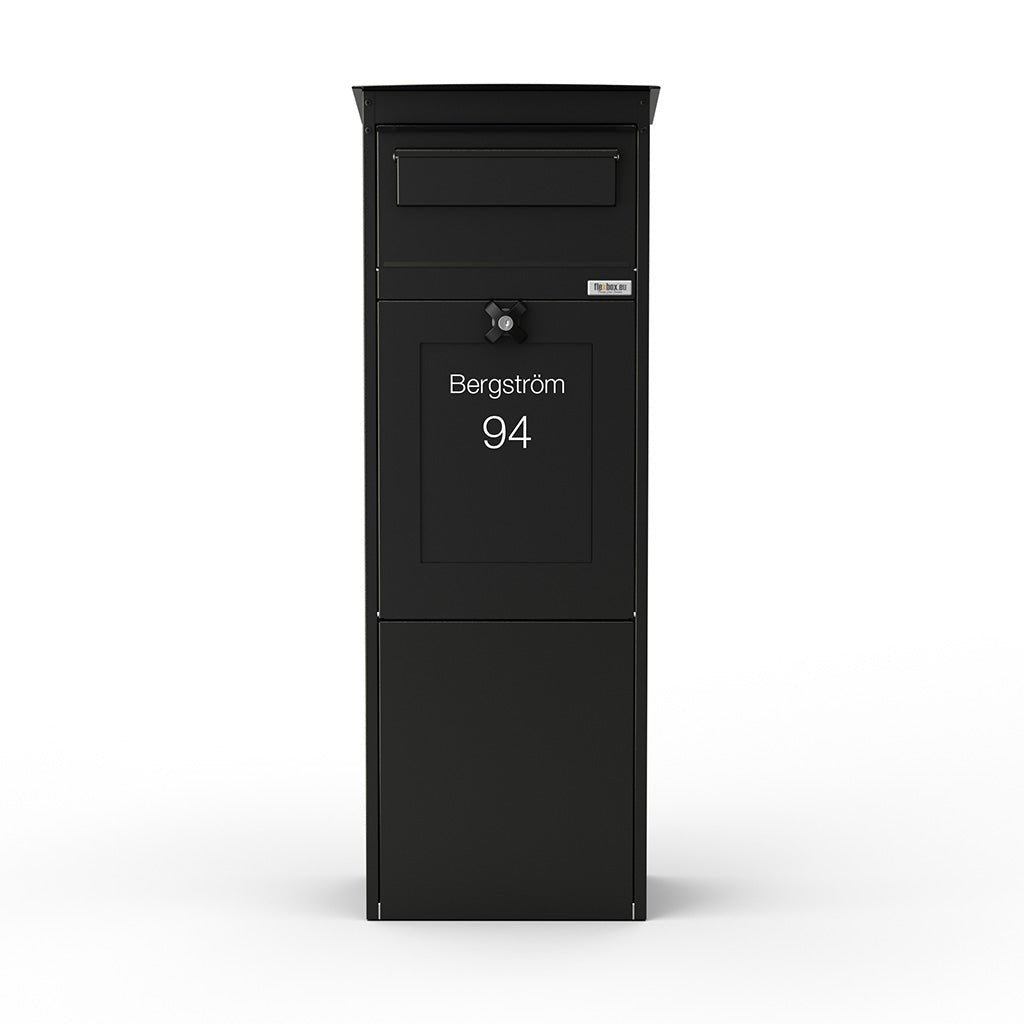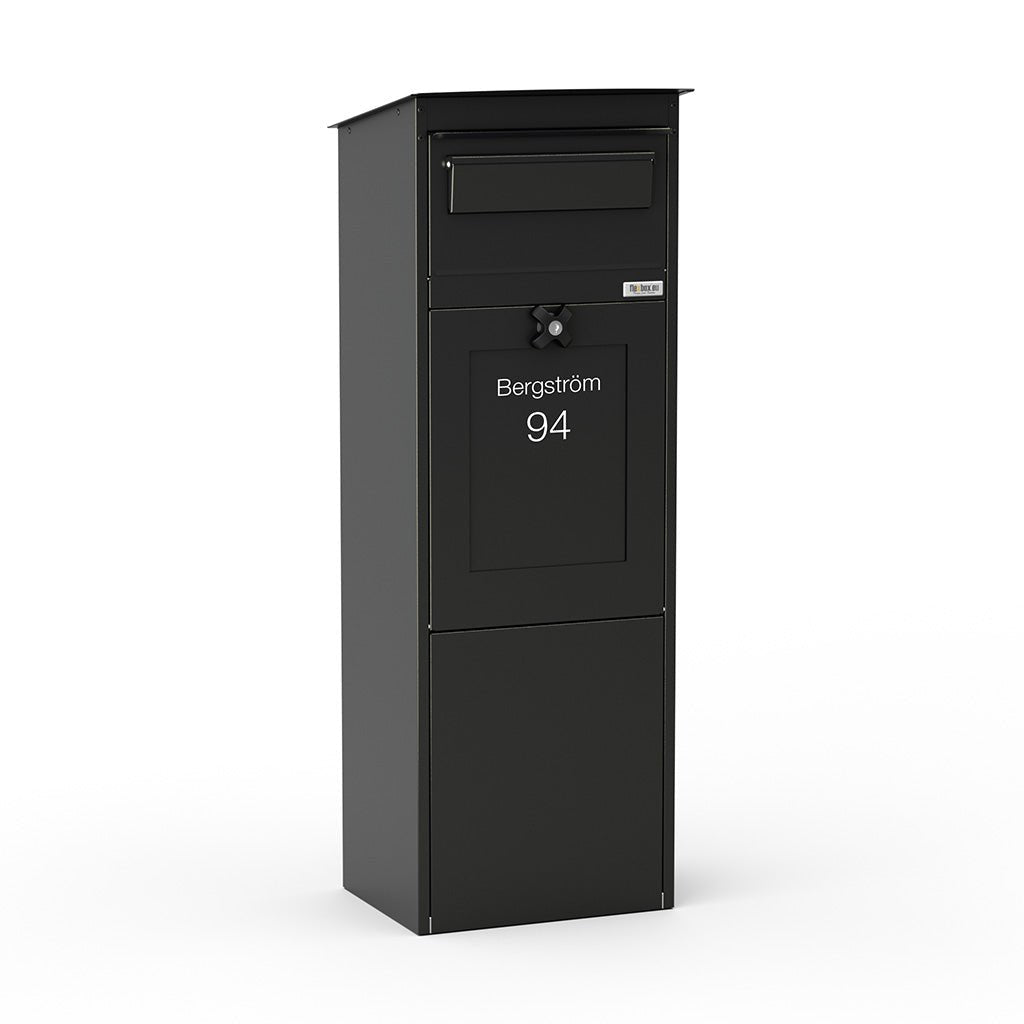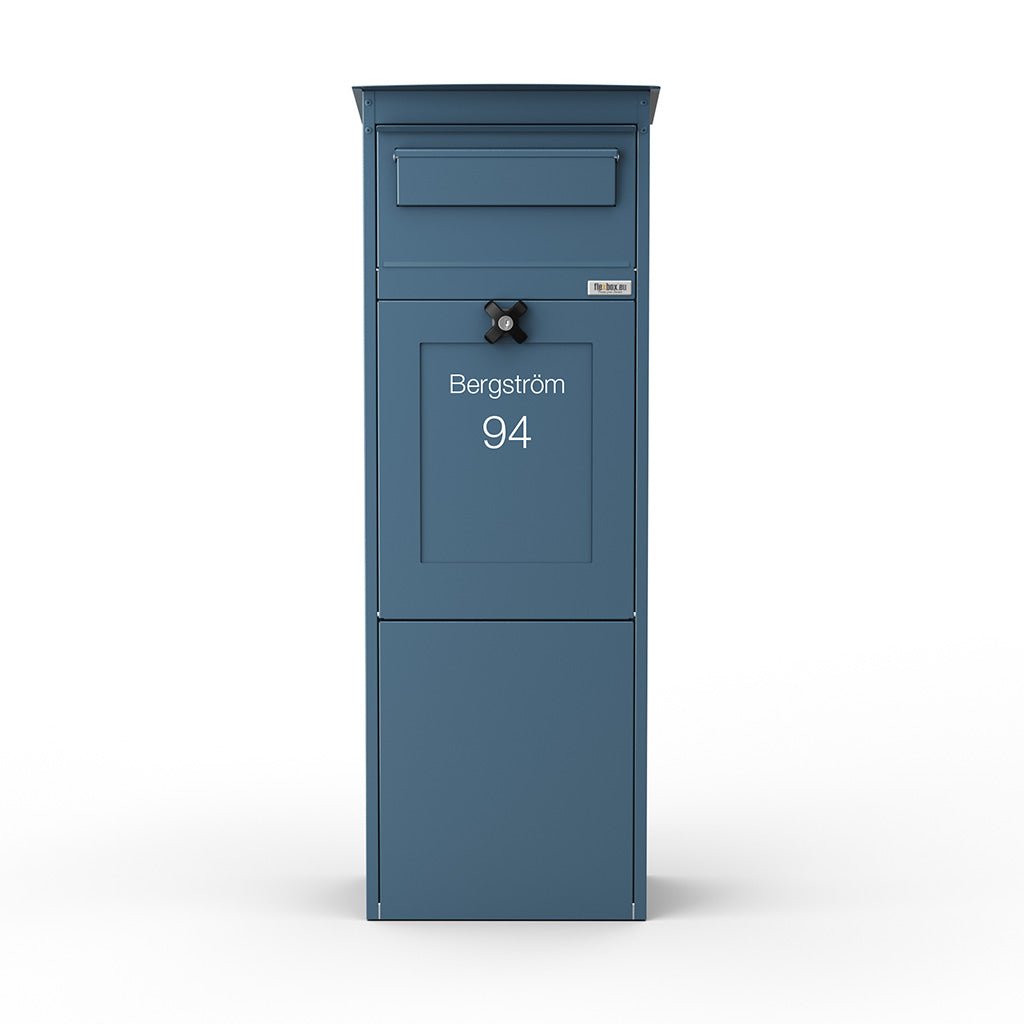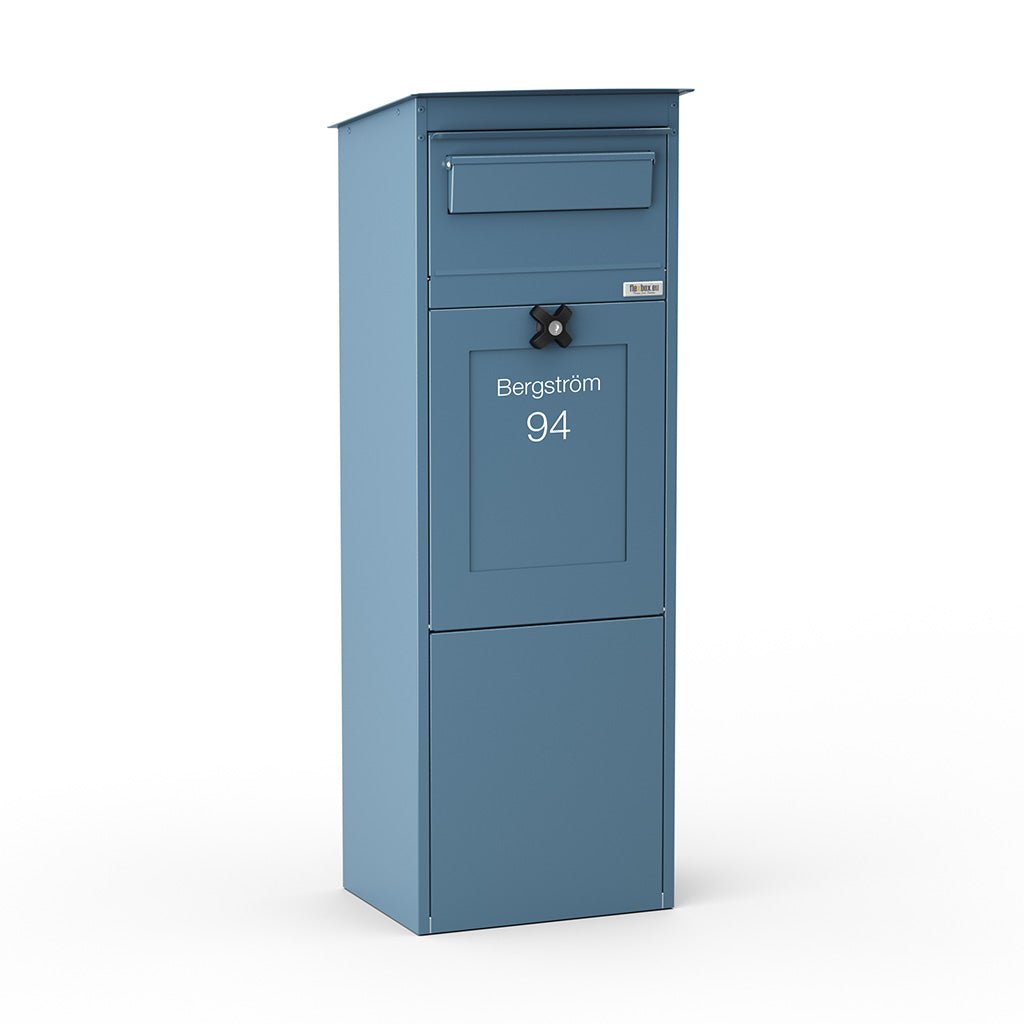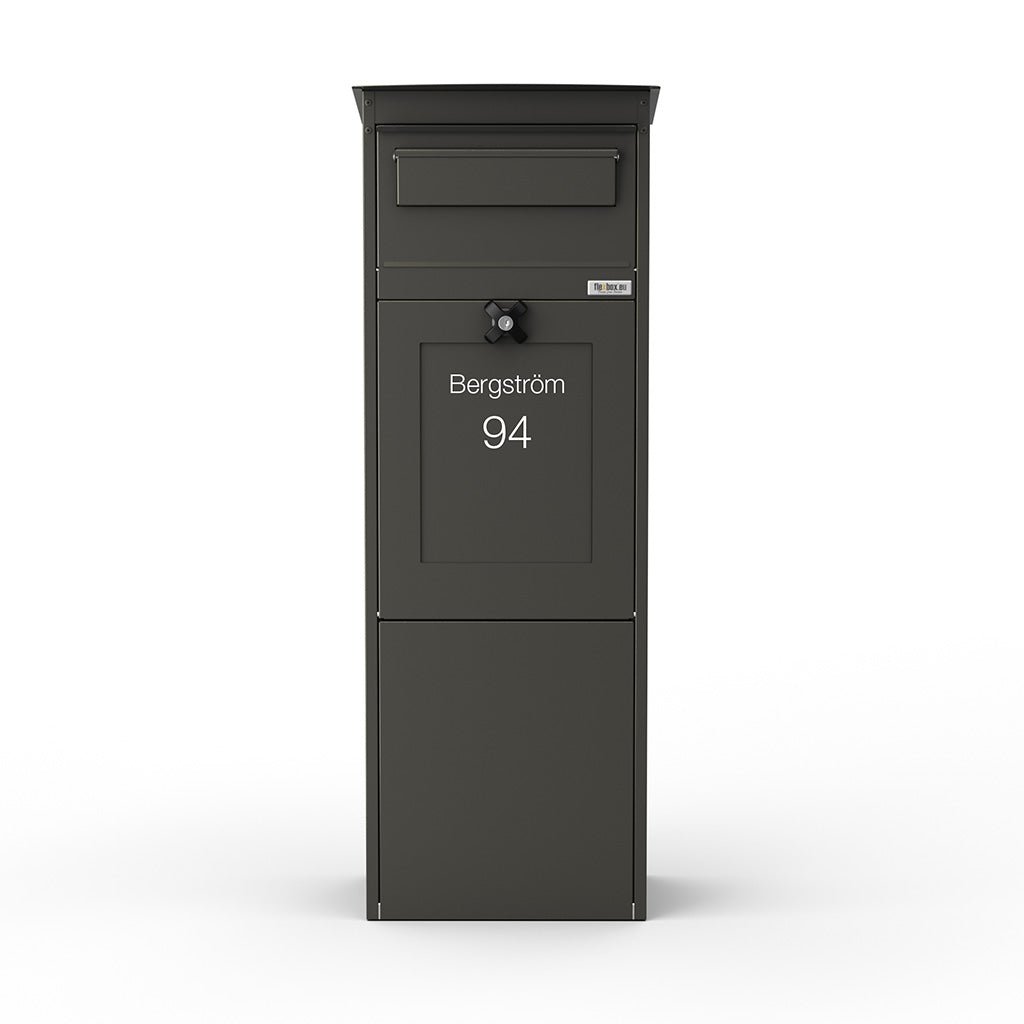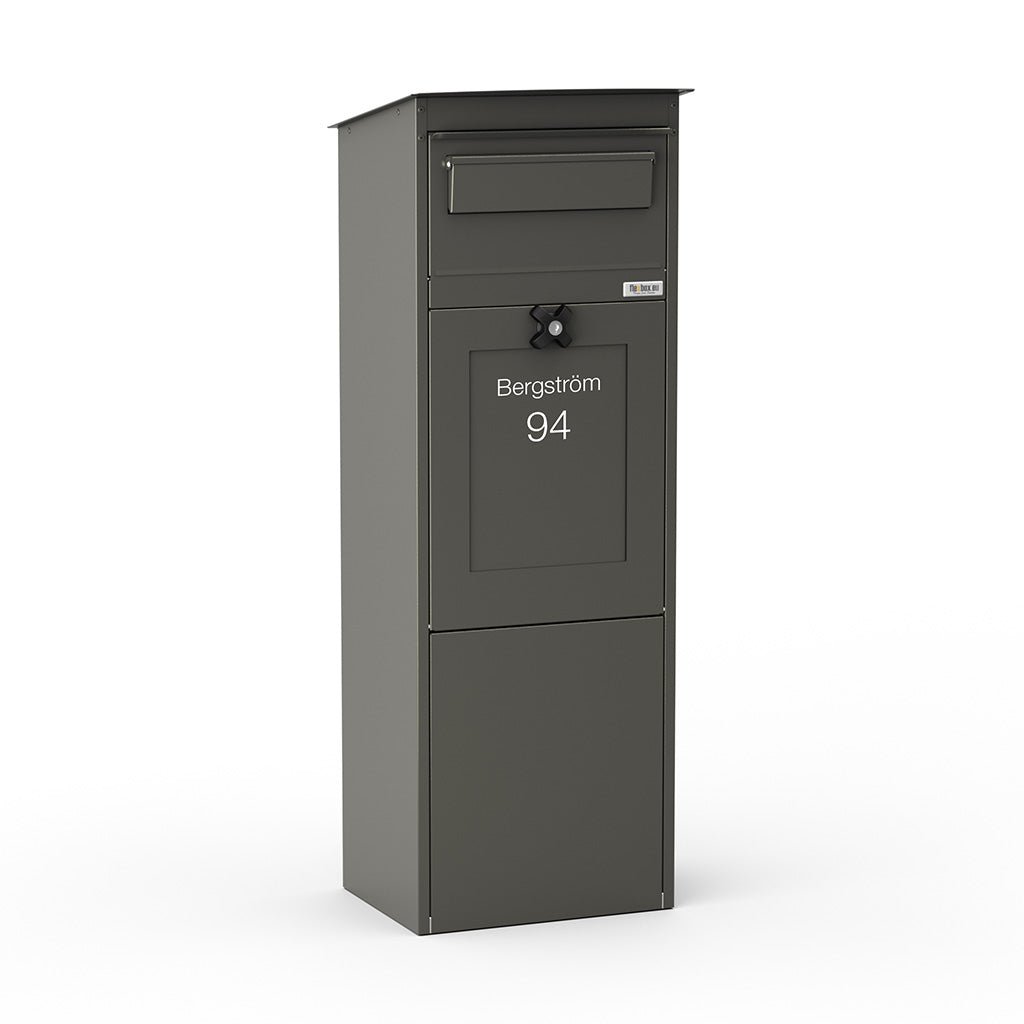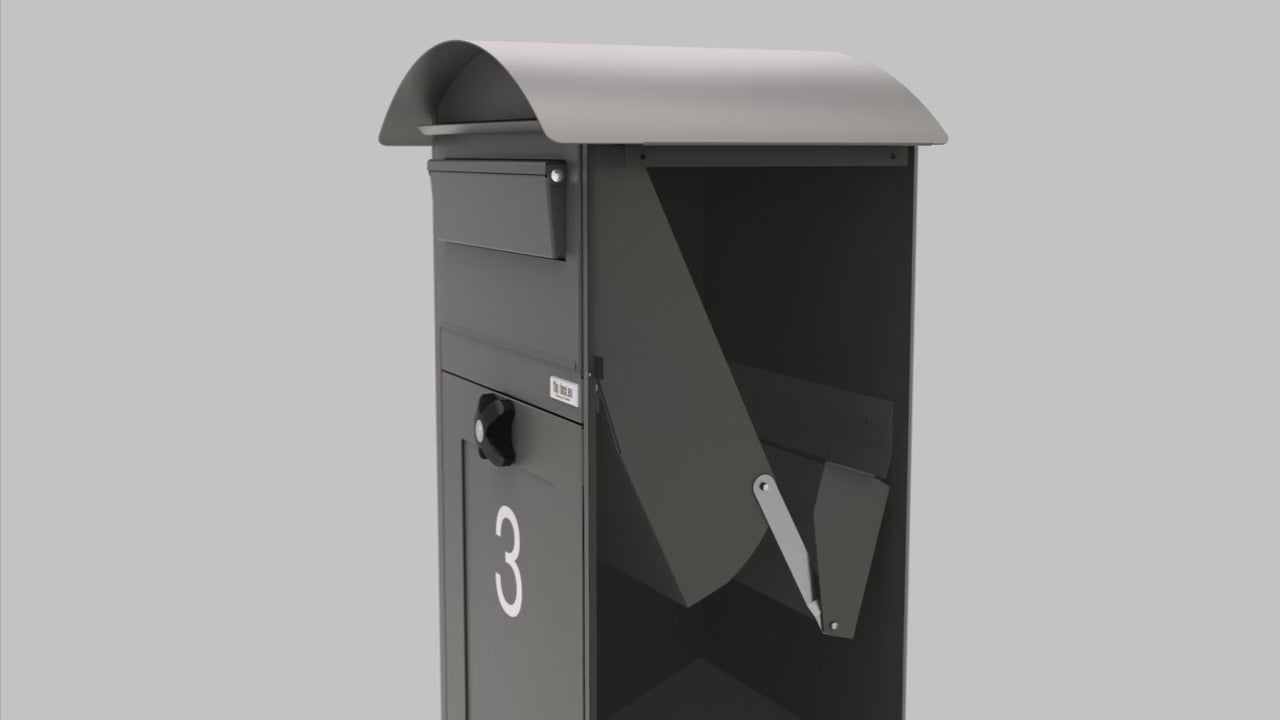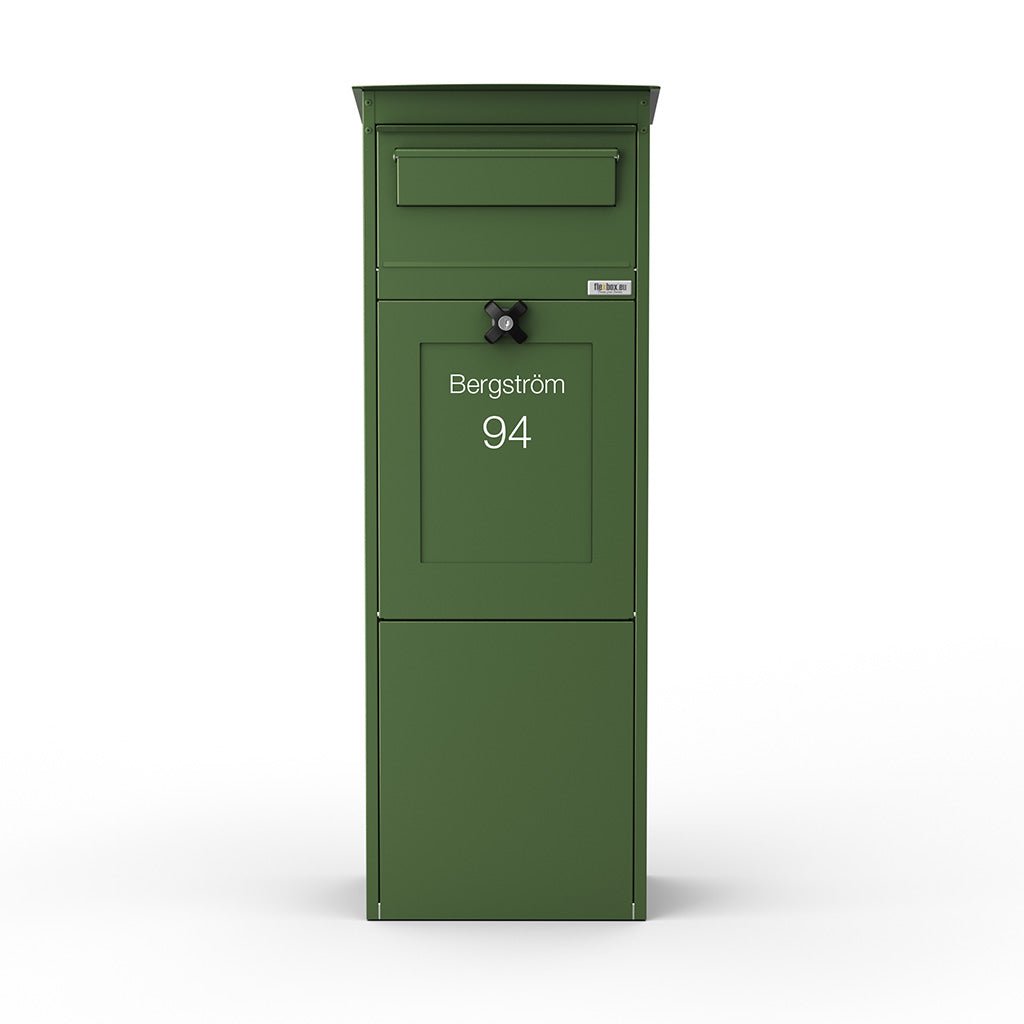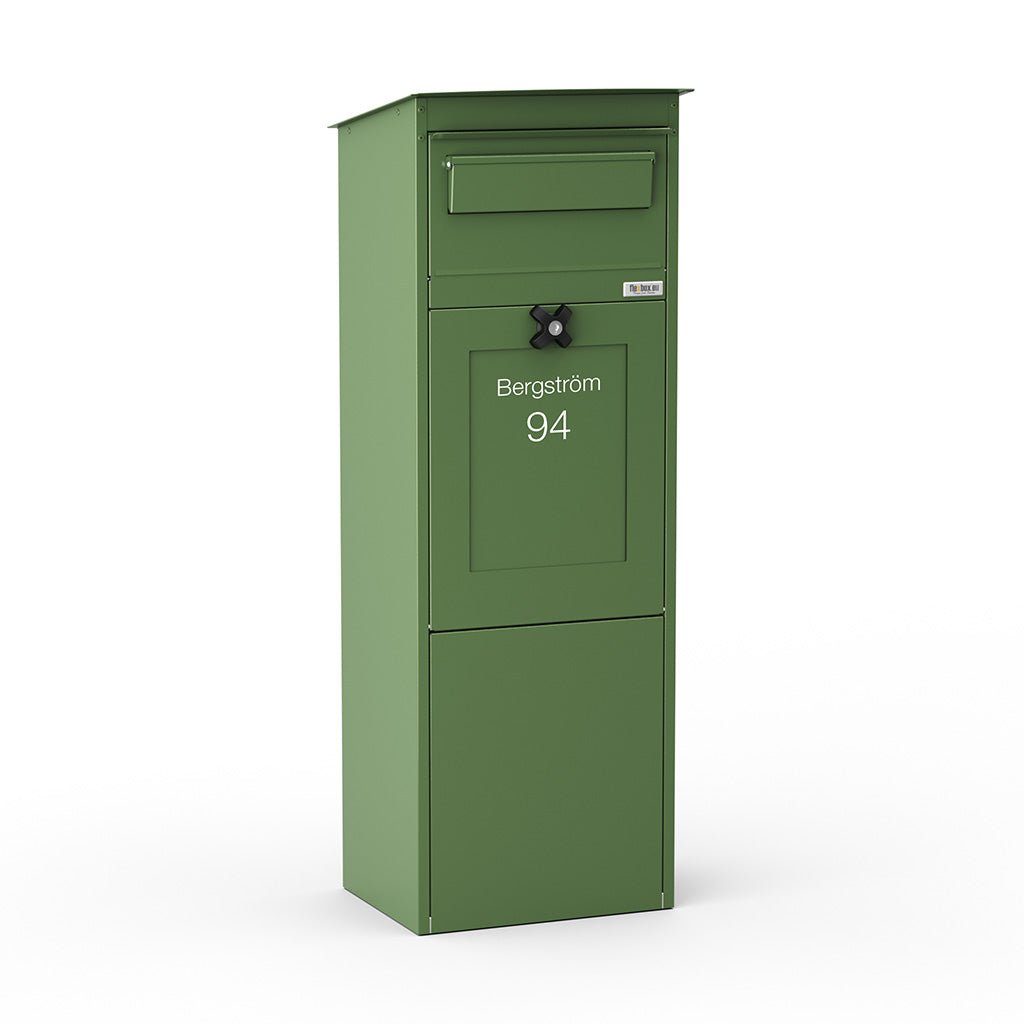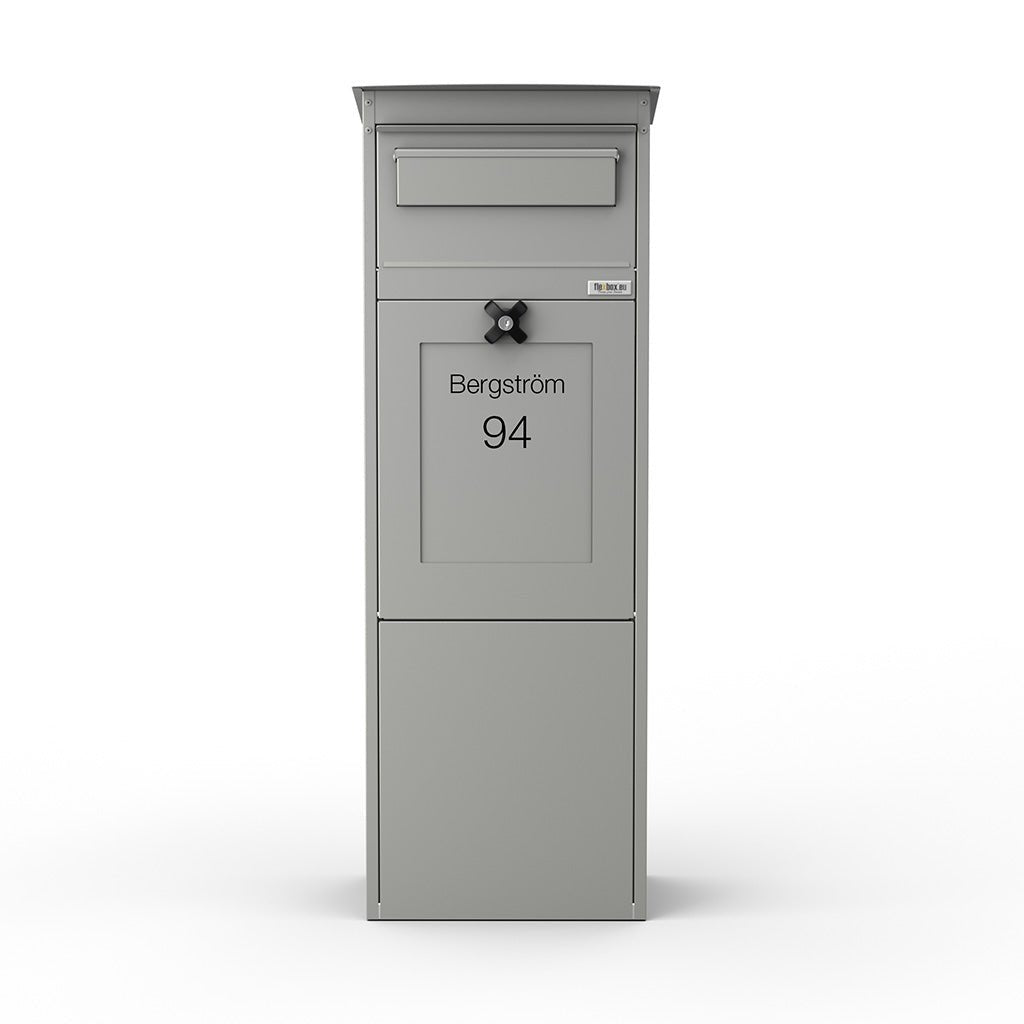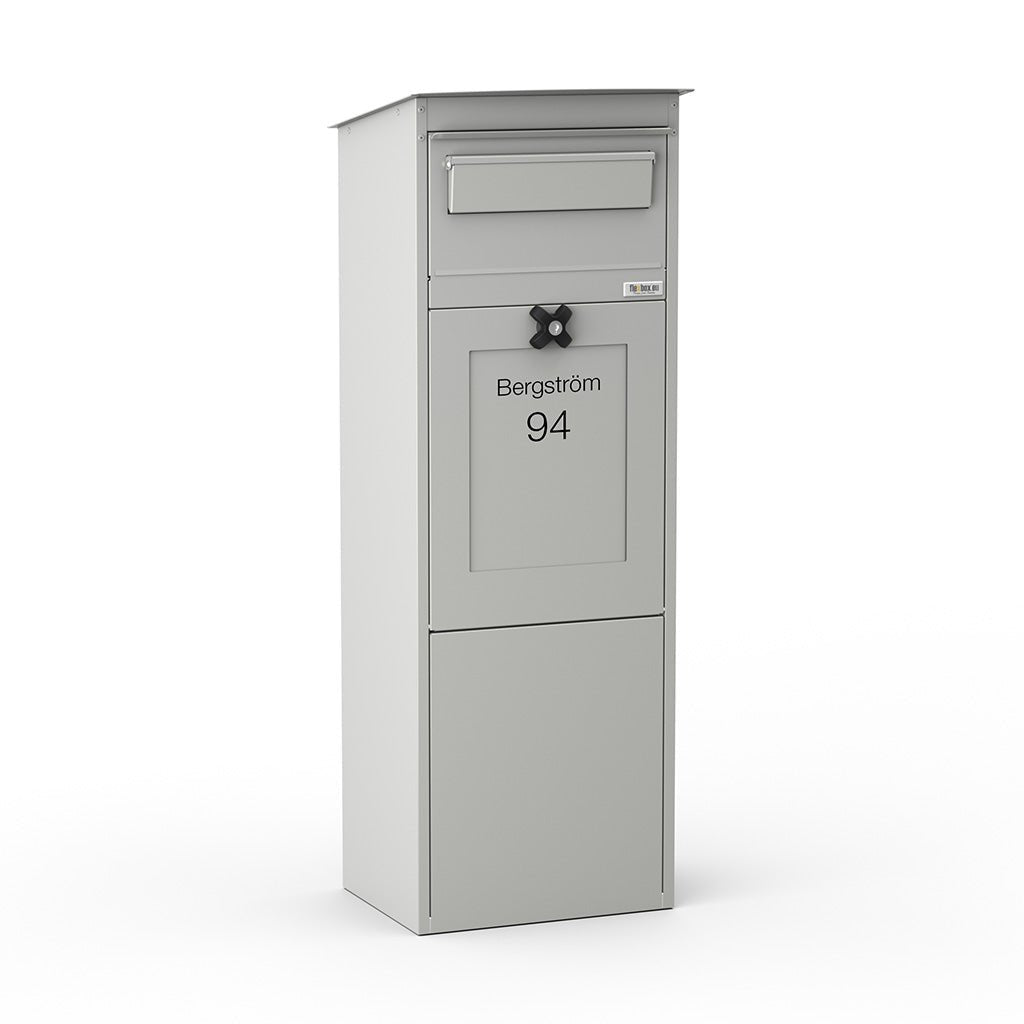 Parcel box Karl
---
Karl is P-certified in the highest quality class. A real parcel post box that we built in heavy sheet metal construction. A special security throw-in for larger parcels and a smaller throw-in for daily deliveries. Department shelf facilitates your daily emptying. Flexbox Karl has a twist lock that can be open or locked and is strong against any intrusion by unauthorized persons. A future-proof parcel post box tested by SP (Sweden's technical research institute).
Mounting tips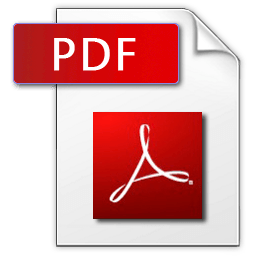 Weight (kg): 16
Lock: Twist lock
Measurements slot: 5 x 26 cm
Parcel throw-in: 12 x 29 cm
Measurements: H 101 cm B 34 cm (with roof 37 cm) D 26 cm (with roof 32 cm)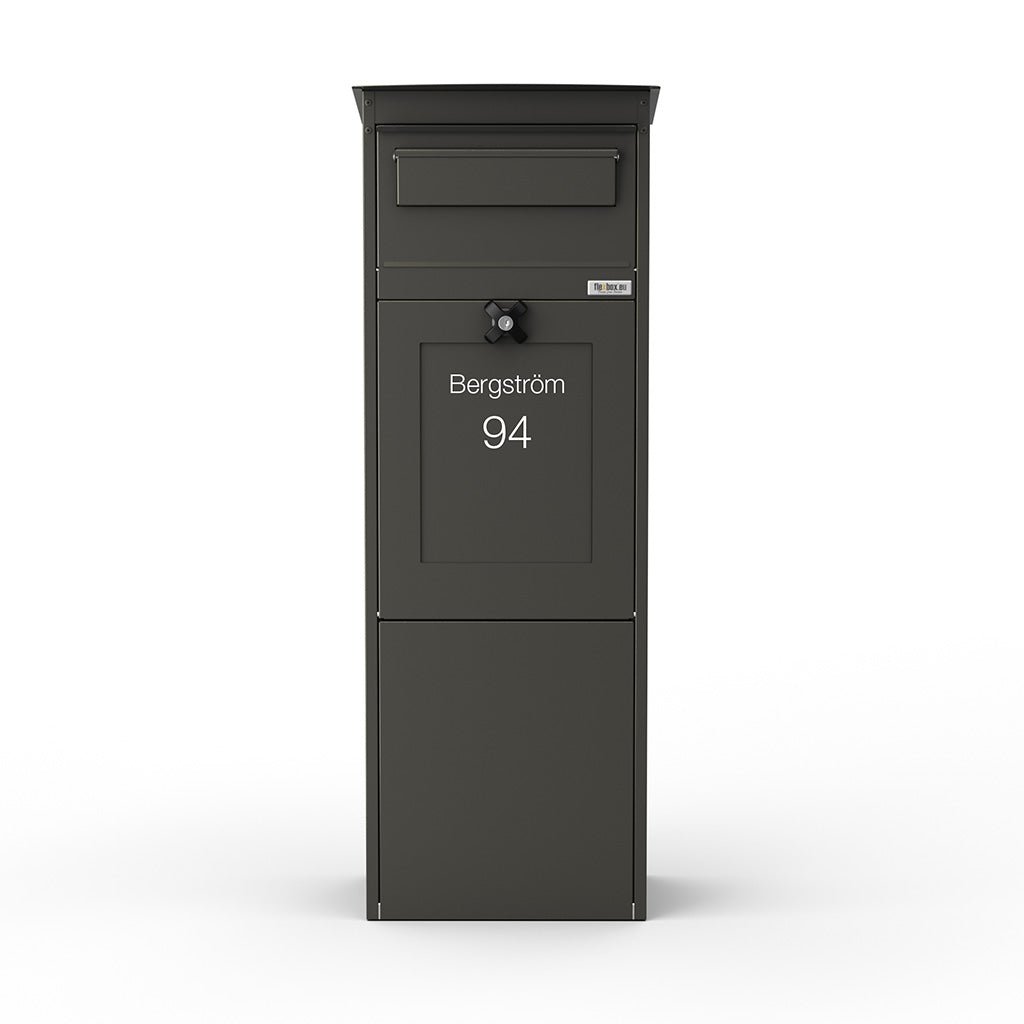 This product is rated 5.0 of 5.0 stars.
It has received 3 reviews.