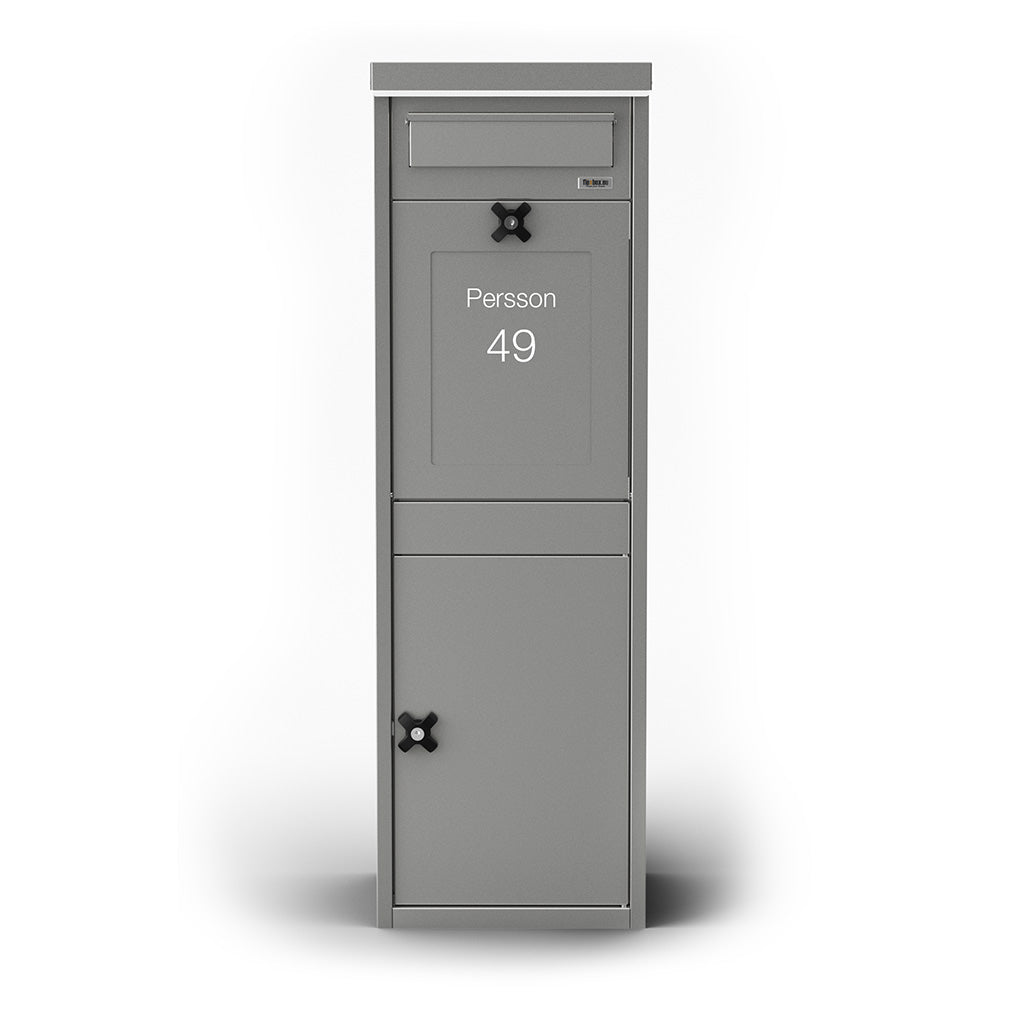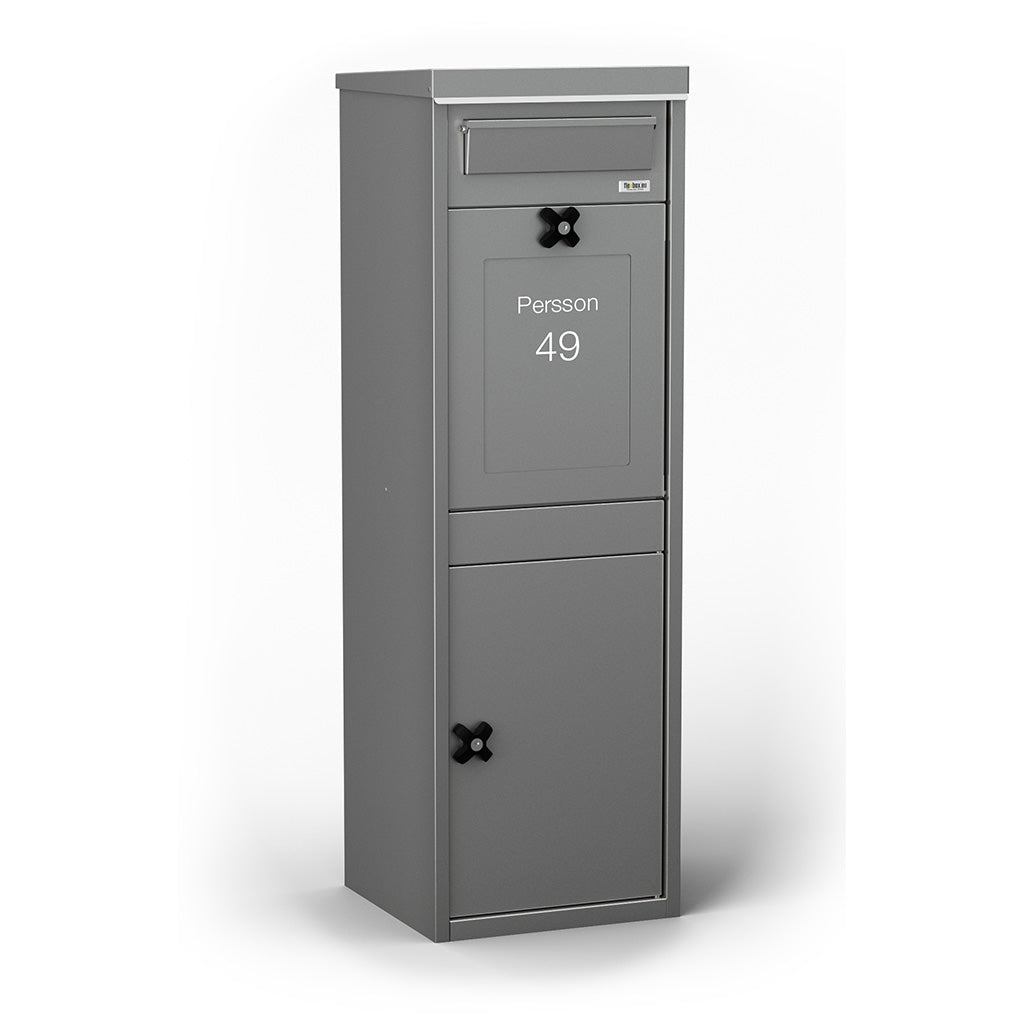 Parcel box Ludvig XL
---
A parcel post box that meets the world and the big parcels at your home! 63 detail operations were needed by our designers in order to be able to merge Ludvig XL into a parcel box out of the ordinary in the factory. Large as well as small parcels slip easily through a security passage where they rest securely in a locked separated space. We have separated small shipments as daily mail from the actual parcel delivery passage at a comfortable height to make your everyday life a little easier.
The parcel post box Ludvig XL is not a cheap-line article, it is built in heavy hot-dip galvanized steel sheet to withstand tough external conditions, whatever they may be for a very long time to come. Ludvig XL is the future and prepared to be able to develop towards future digital solutions.
20 years in our business have been rushing away where we have been developing and producing smart post boxes for our customers and where Ludvig XL is a bit of a crescendo. Ludvig XL, a name worthy of respect.
Mounting tips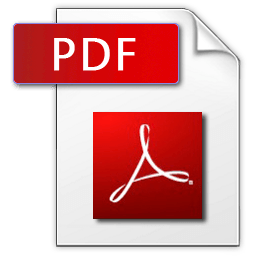 Weight (kg): 19
Lock: Twist lock
Measurements slot: 5 x 26 cm
Parcel throw-in: 12 x 29 cm
Measurements: H 114 cm B 35 cm D 34 cm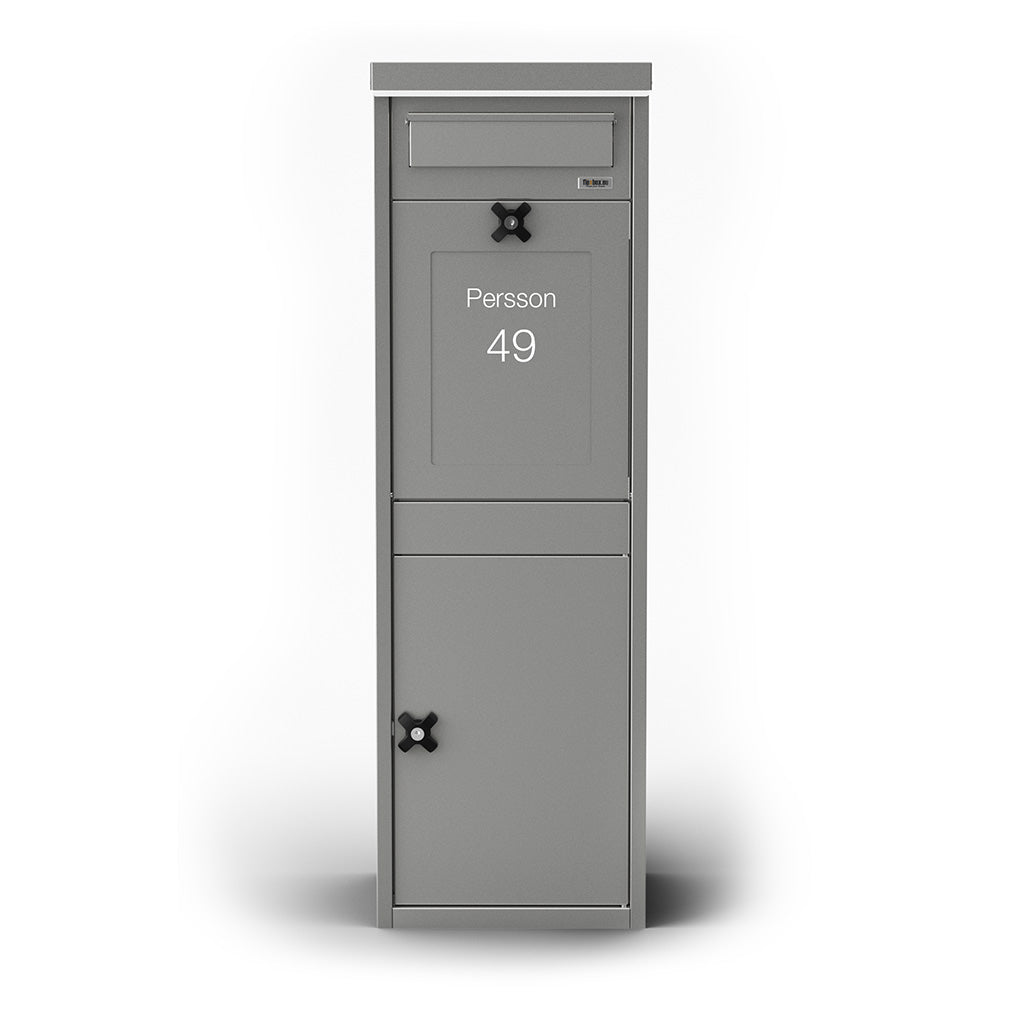 This product has no reviews yet.