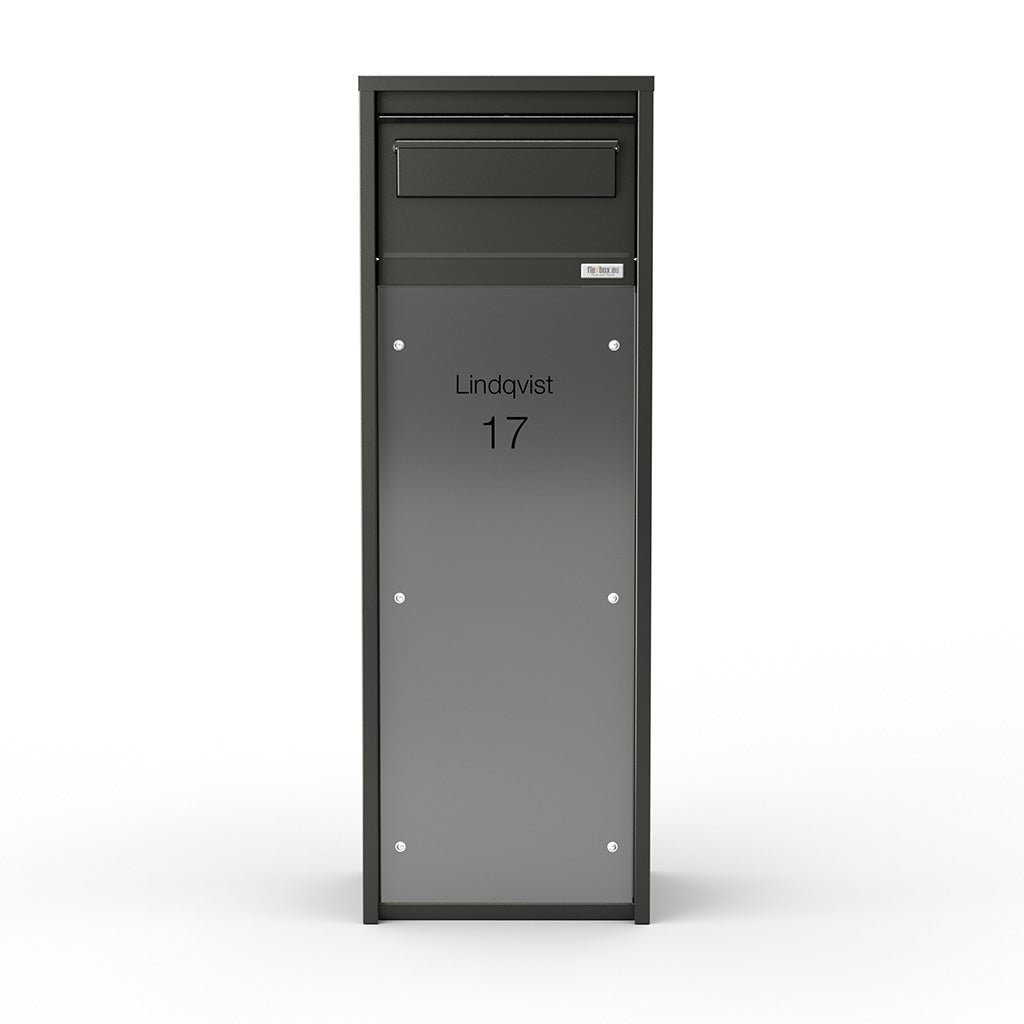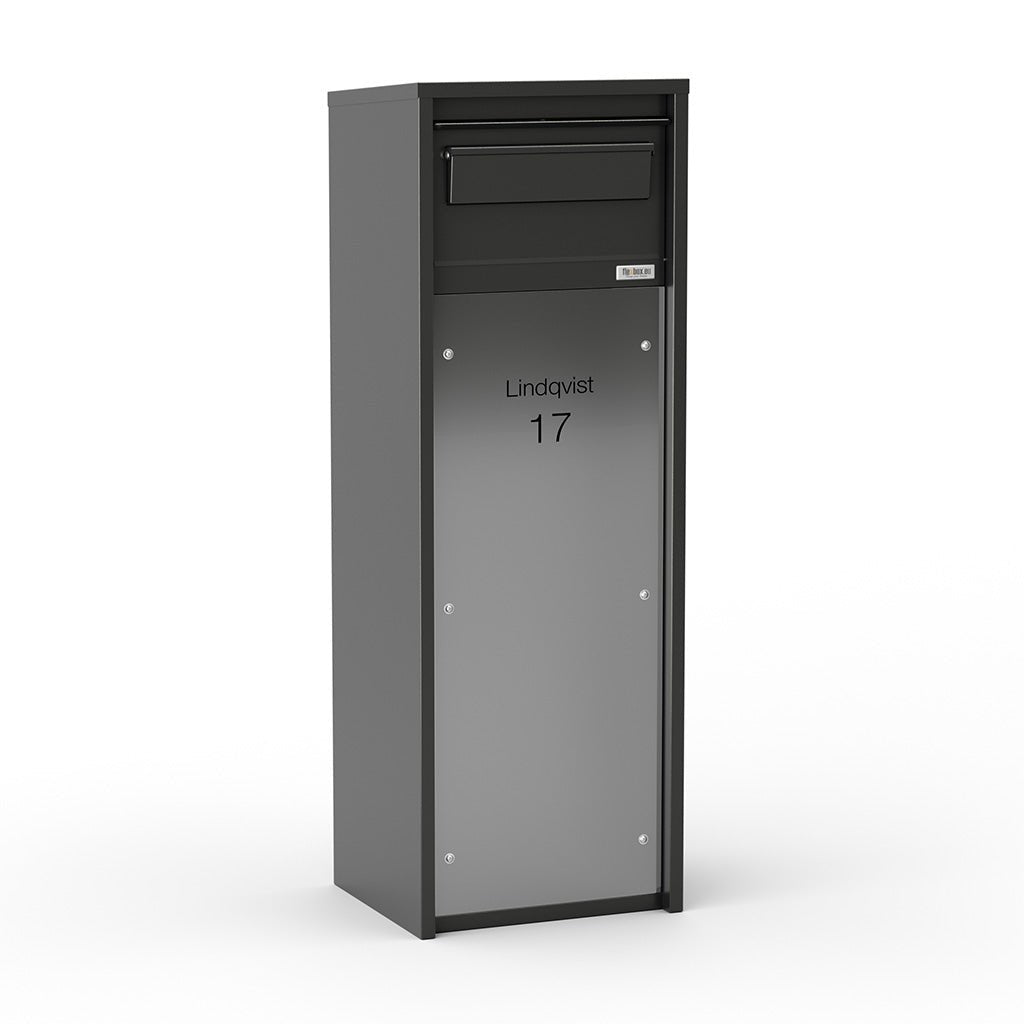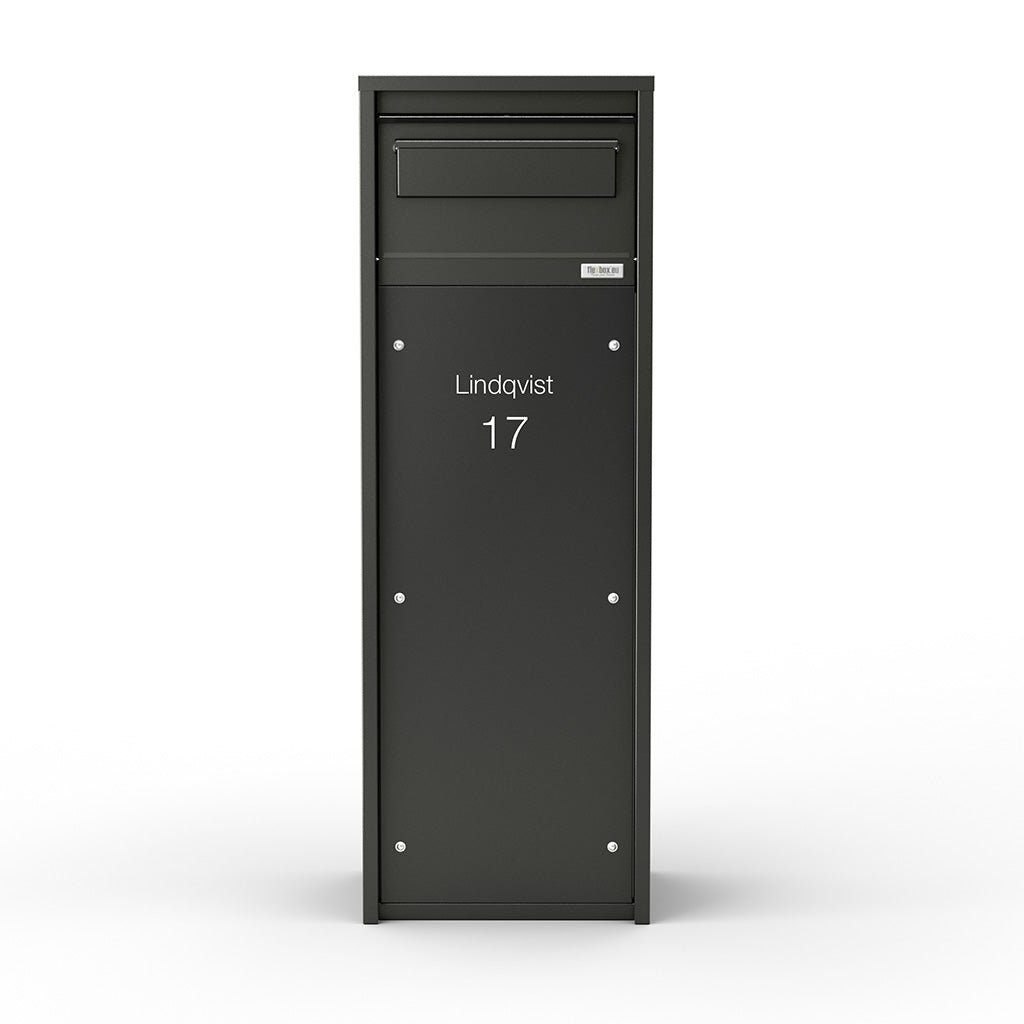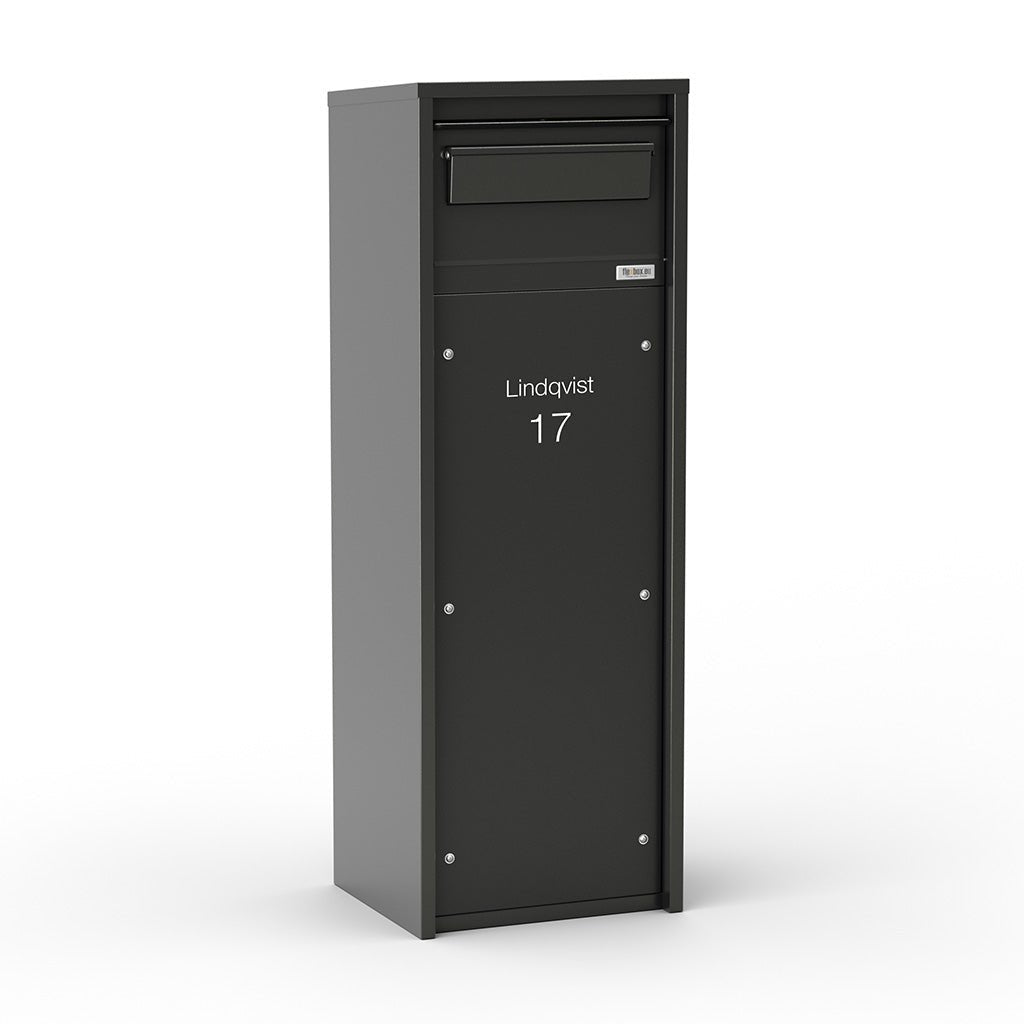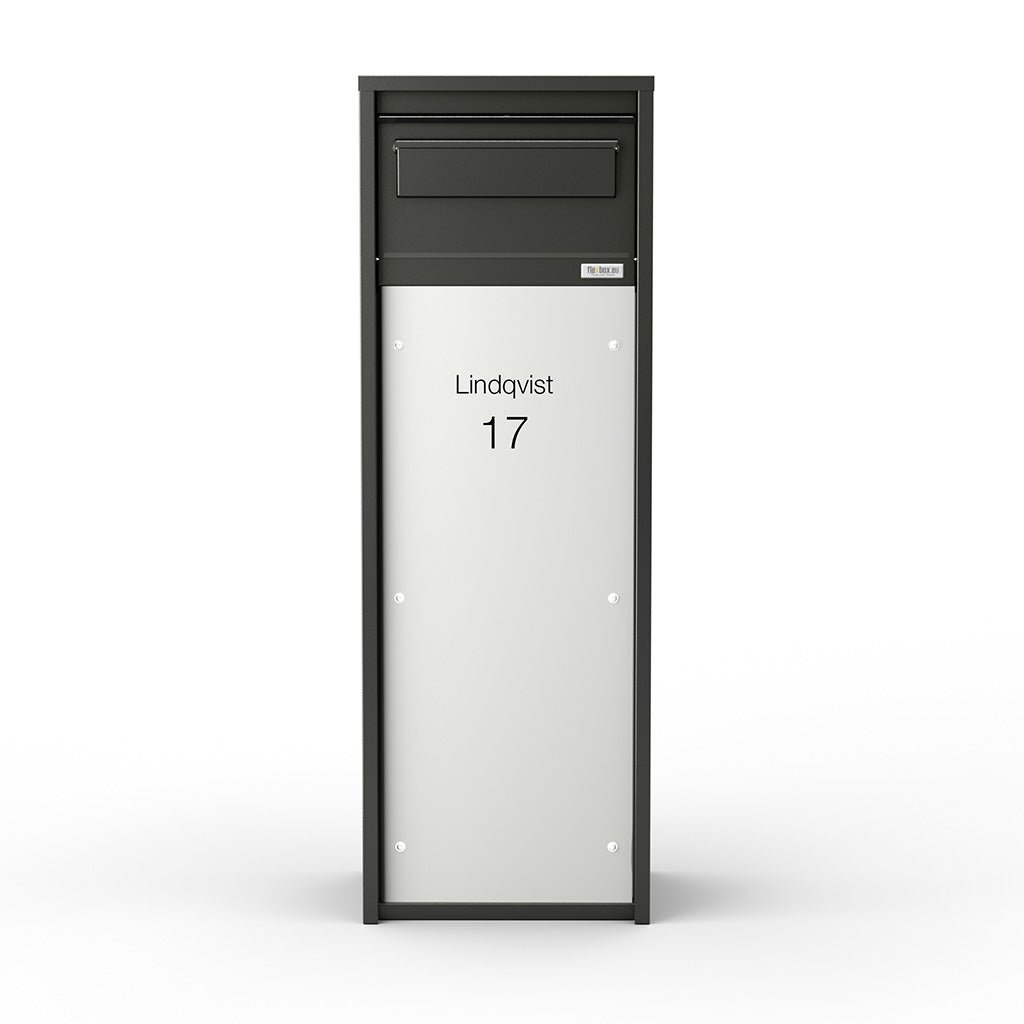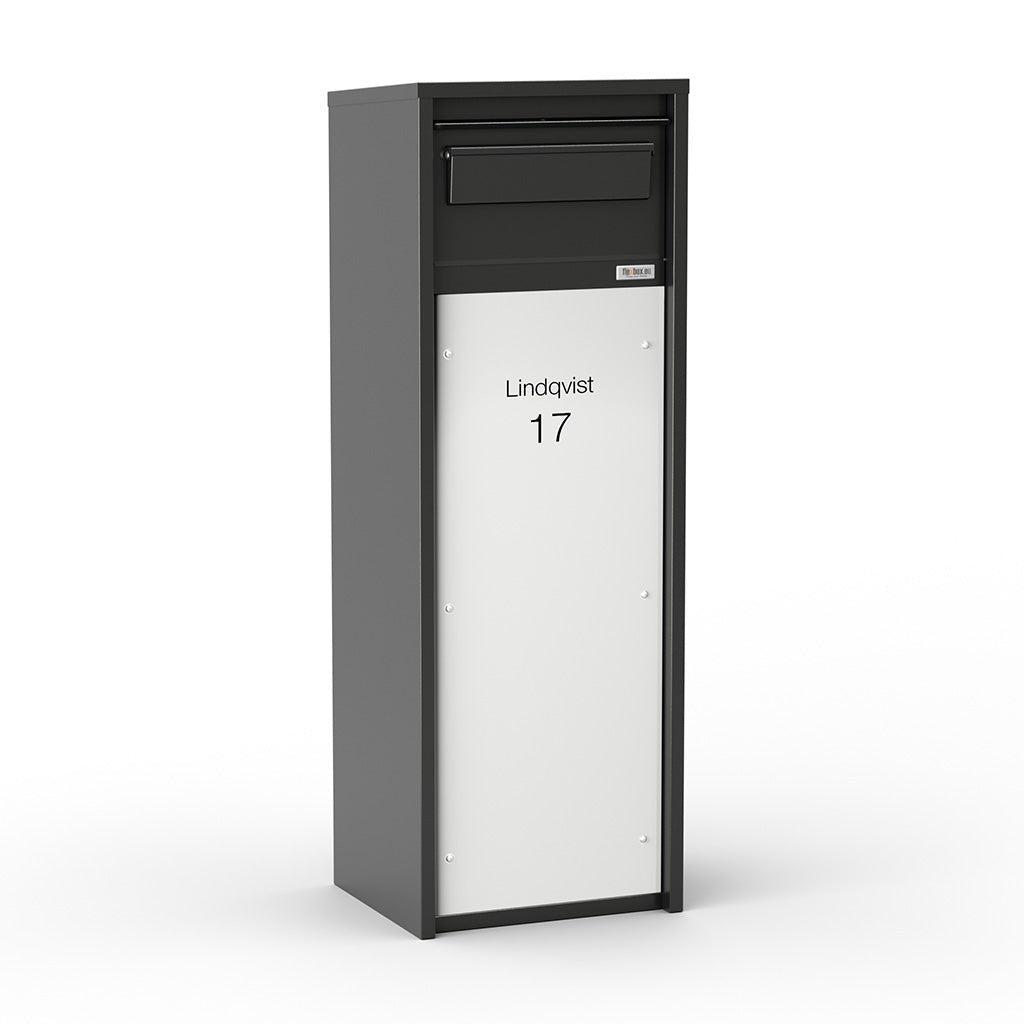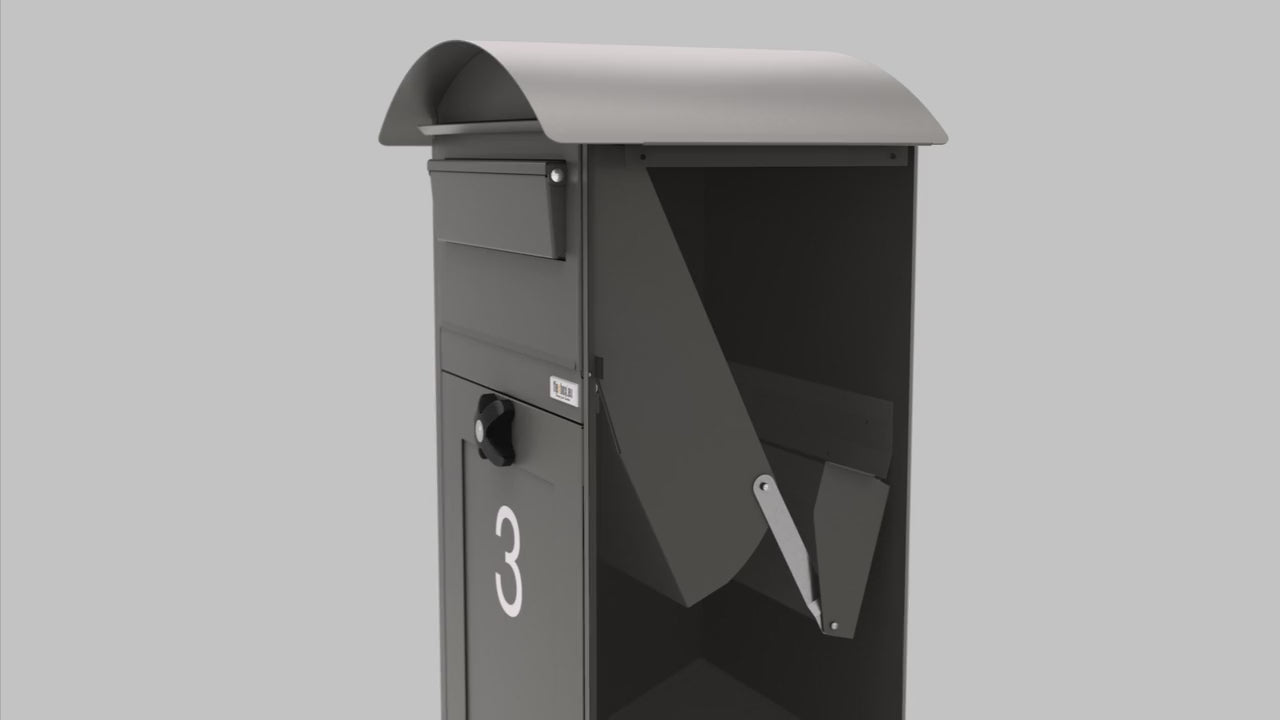 Parcel box Nikolai
---
Nikolai is a parcel box that we built in sturdy sheet metal construction with all good qualities that personifies a product of the highest quality. The parcel box Nikolai is of course unique with its smart solution in the front where you can create a personal expression through an extra front panel in sheet metal that you easily design in our signage workshop to your wishes. The front steel plate is available in three designs; Stainless, Black or White.
Nikolai has rear emptying and a patented security throw-in for larger parcels and a smaller throw-in for daily mail. All parcel boxes from Flexbox have the same secure solution.
Mounting tips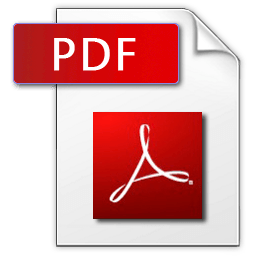 Weight (kg): 18
Lock: Twist lock
Measurements slot: 5 x 26 cm
Parcel throw-in: 12 x 29 cm
Measurements: H 102 cm B 35 cm D 30,5 cm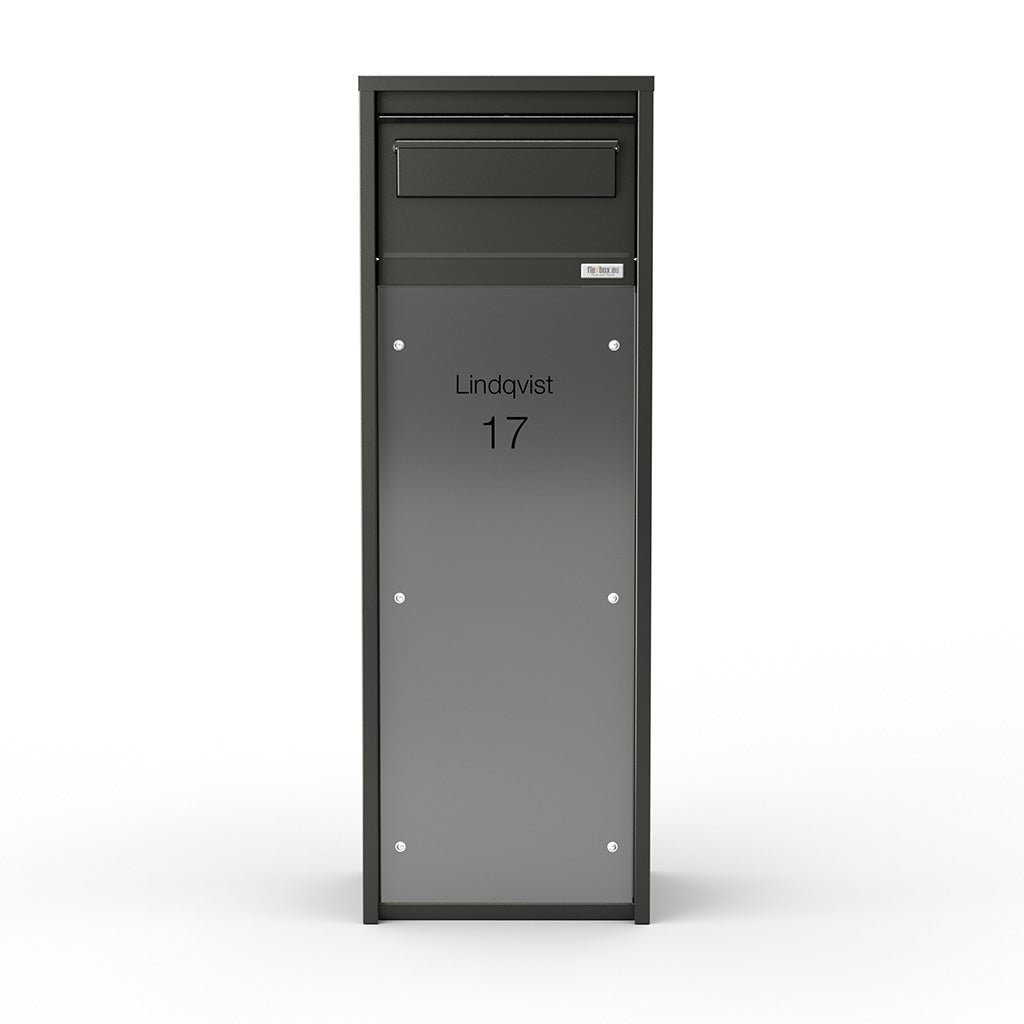 This product is rated 5.0 of 5.0 stars.
It has received 1 review.