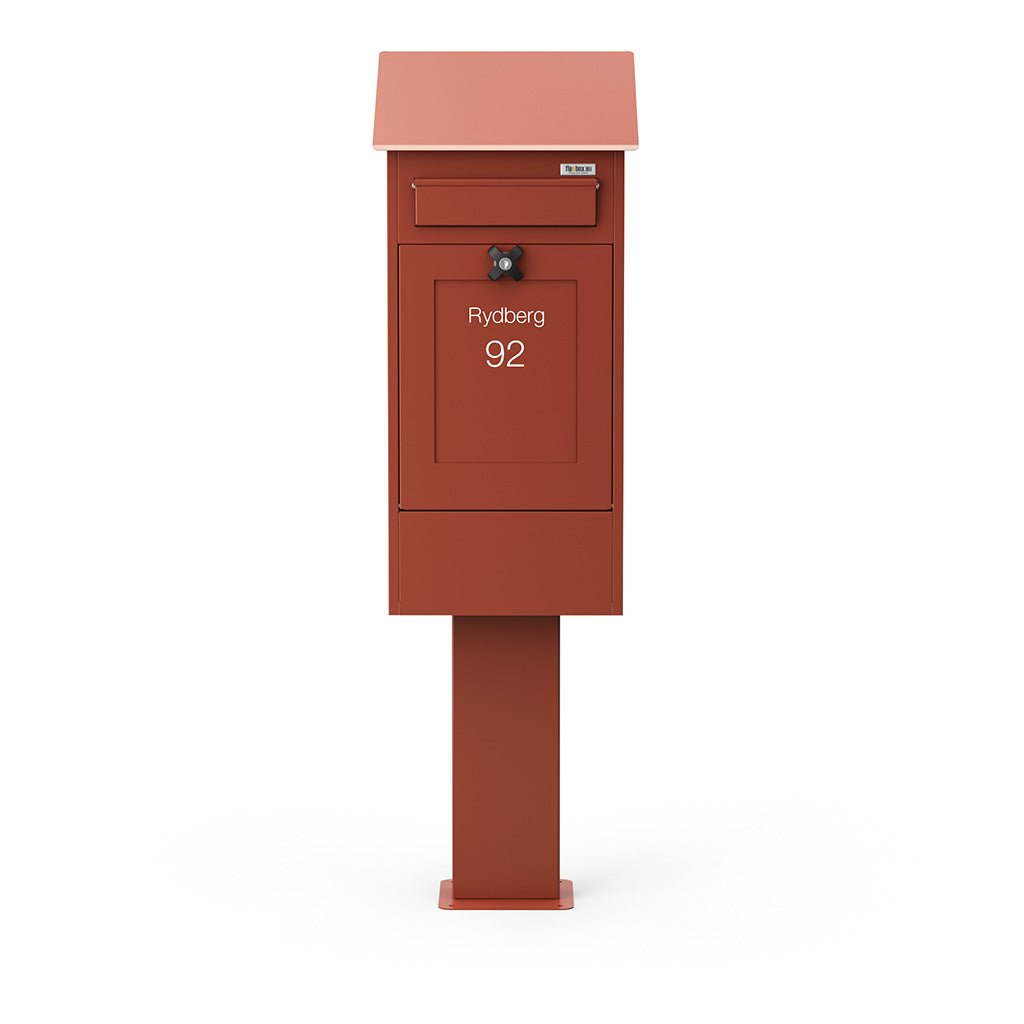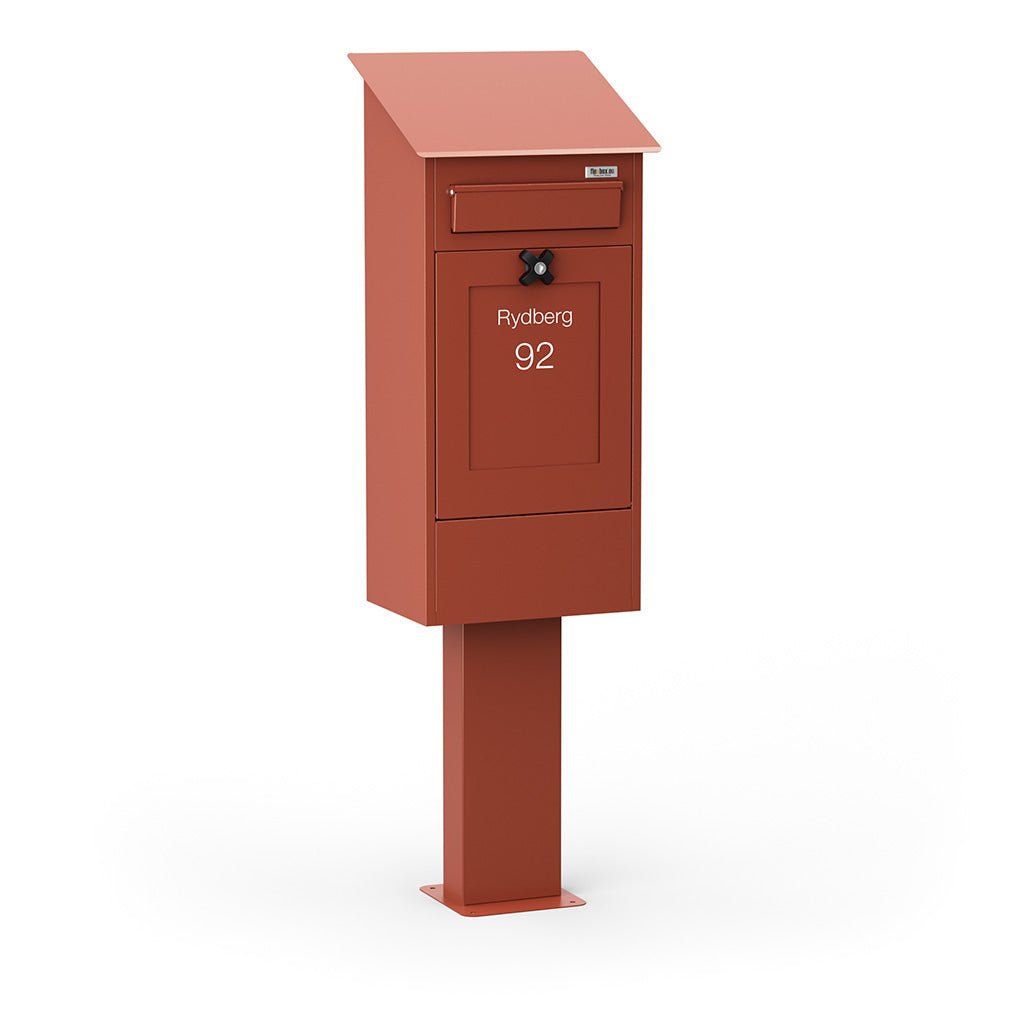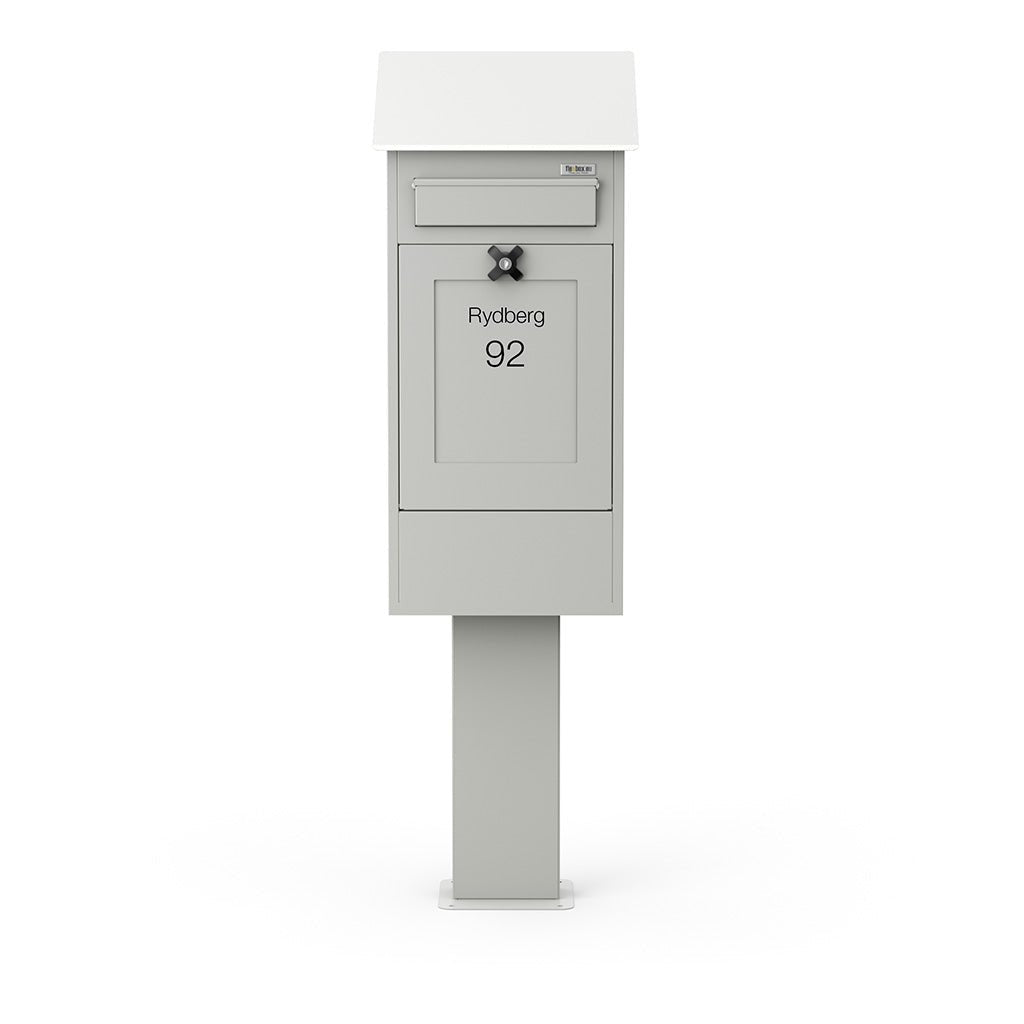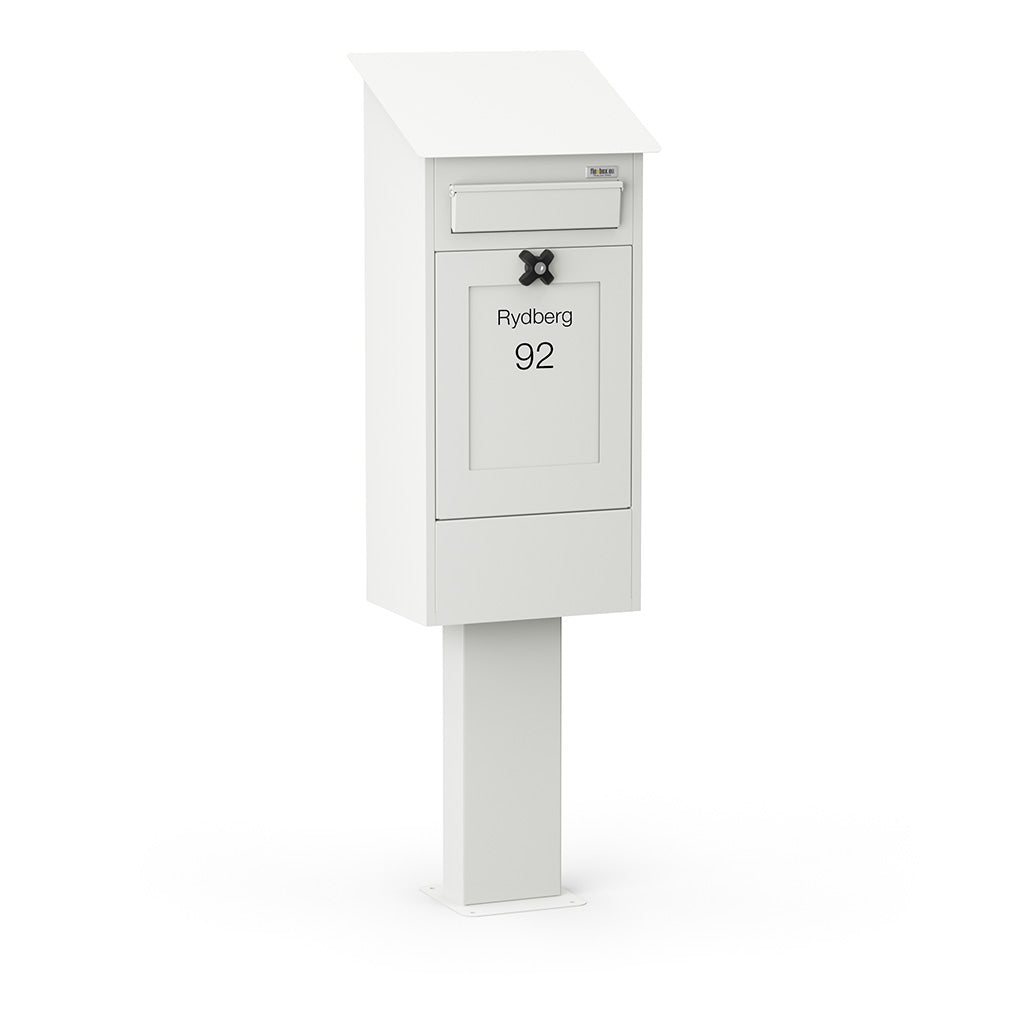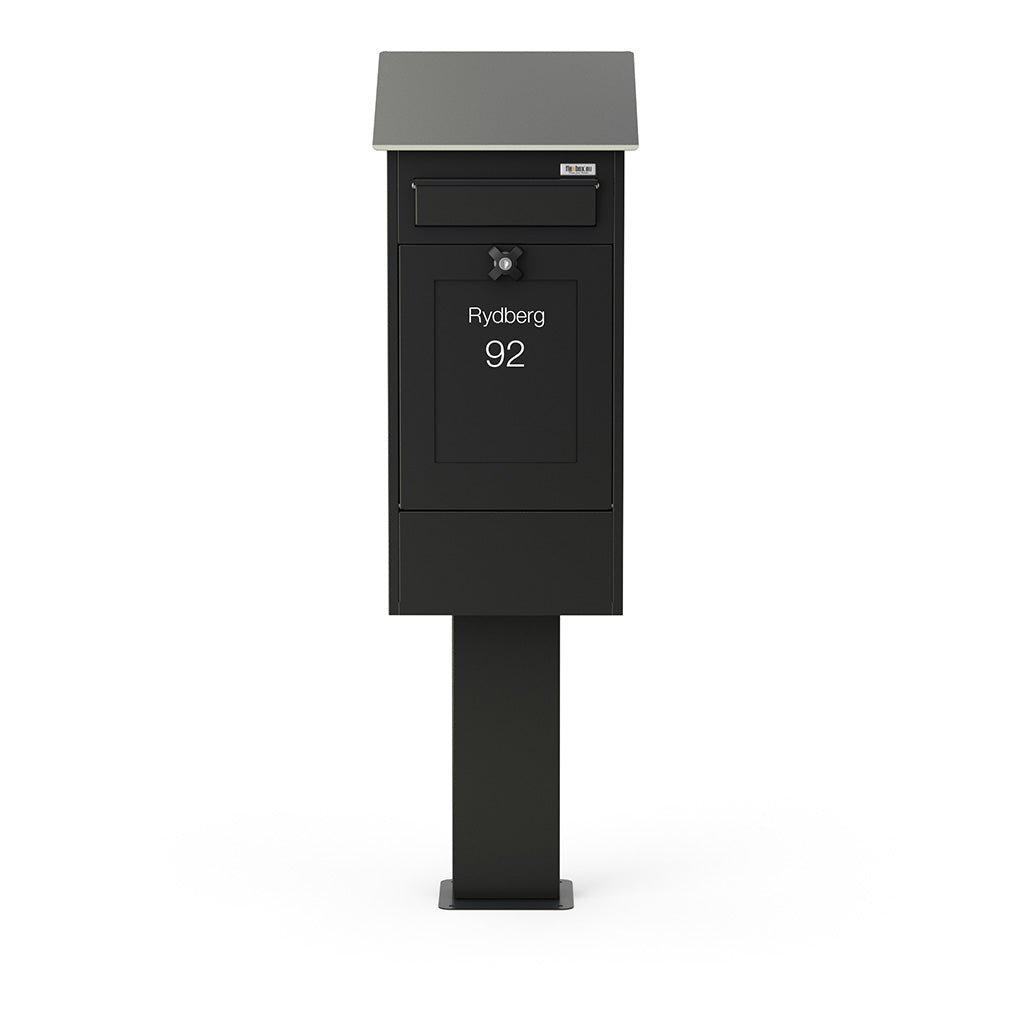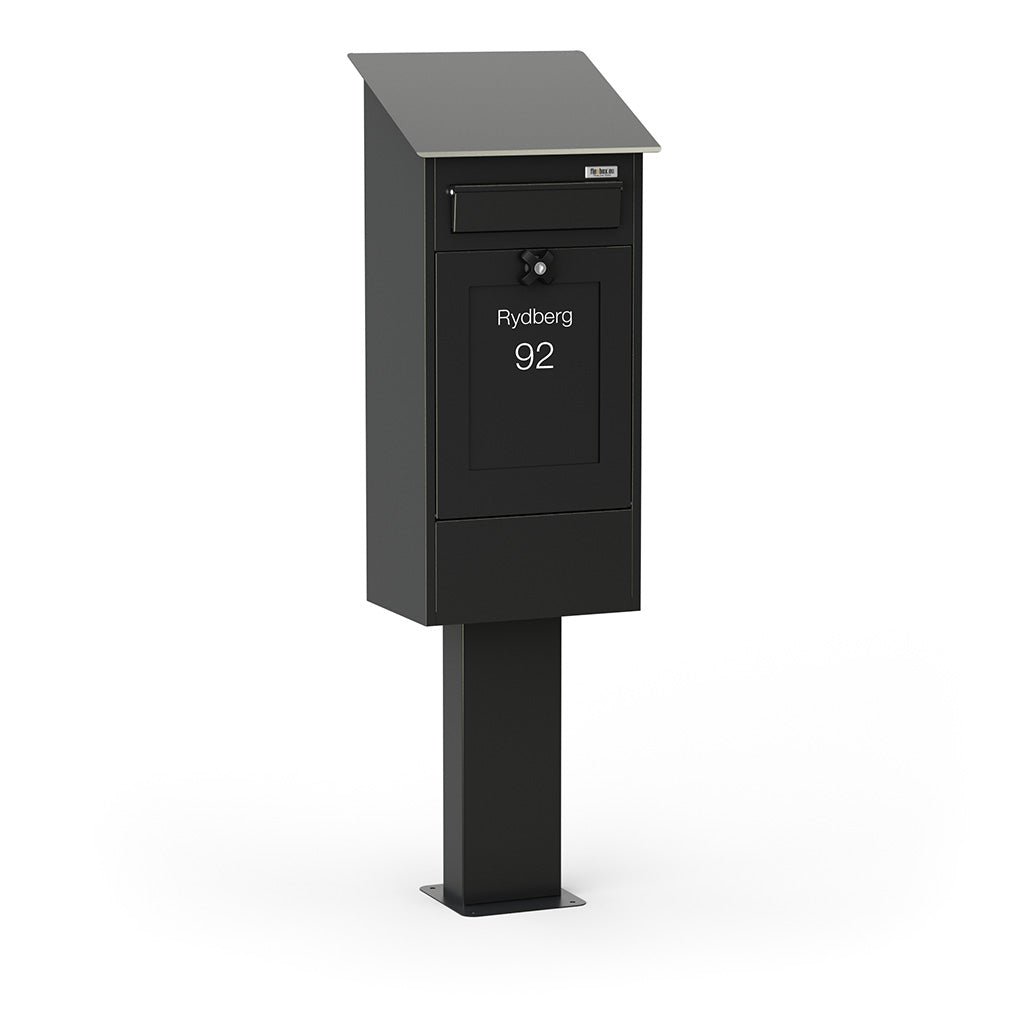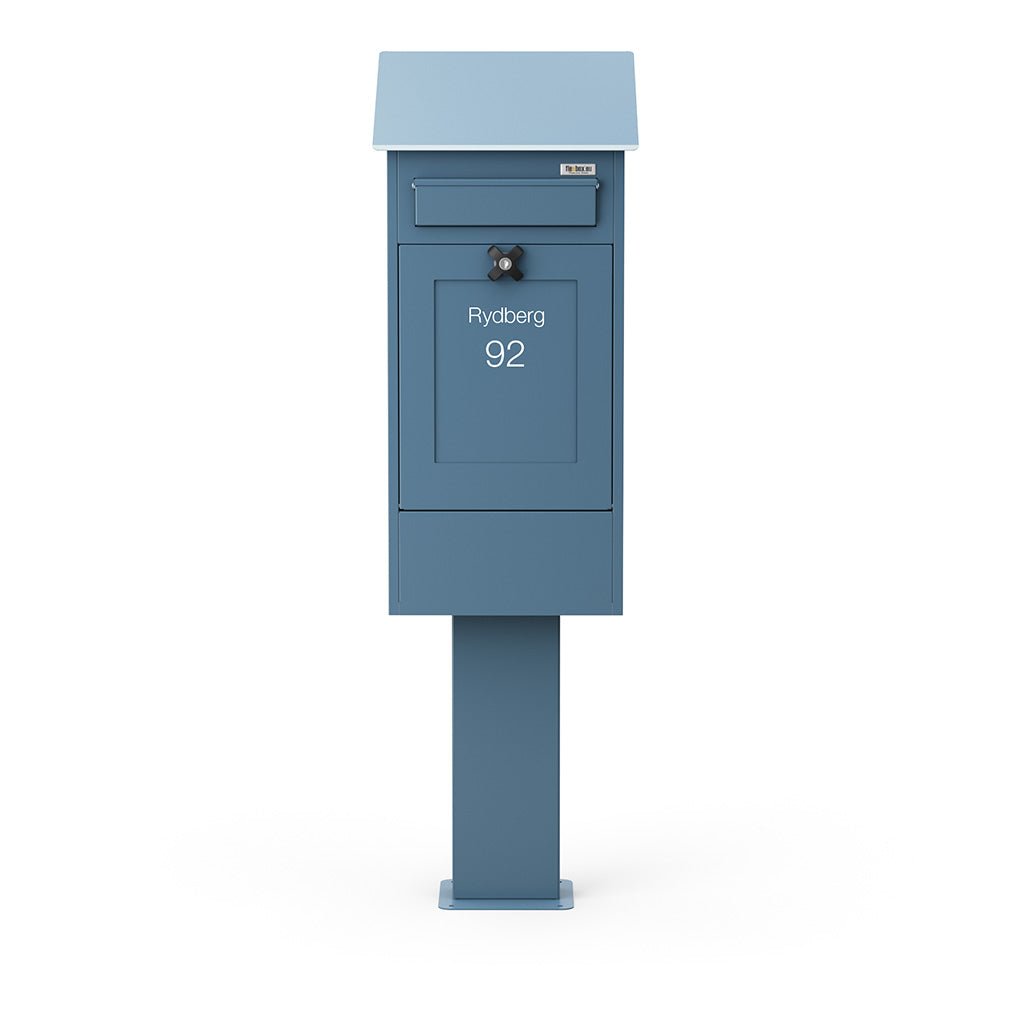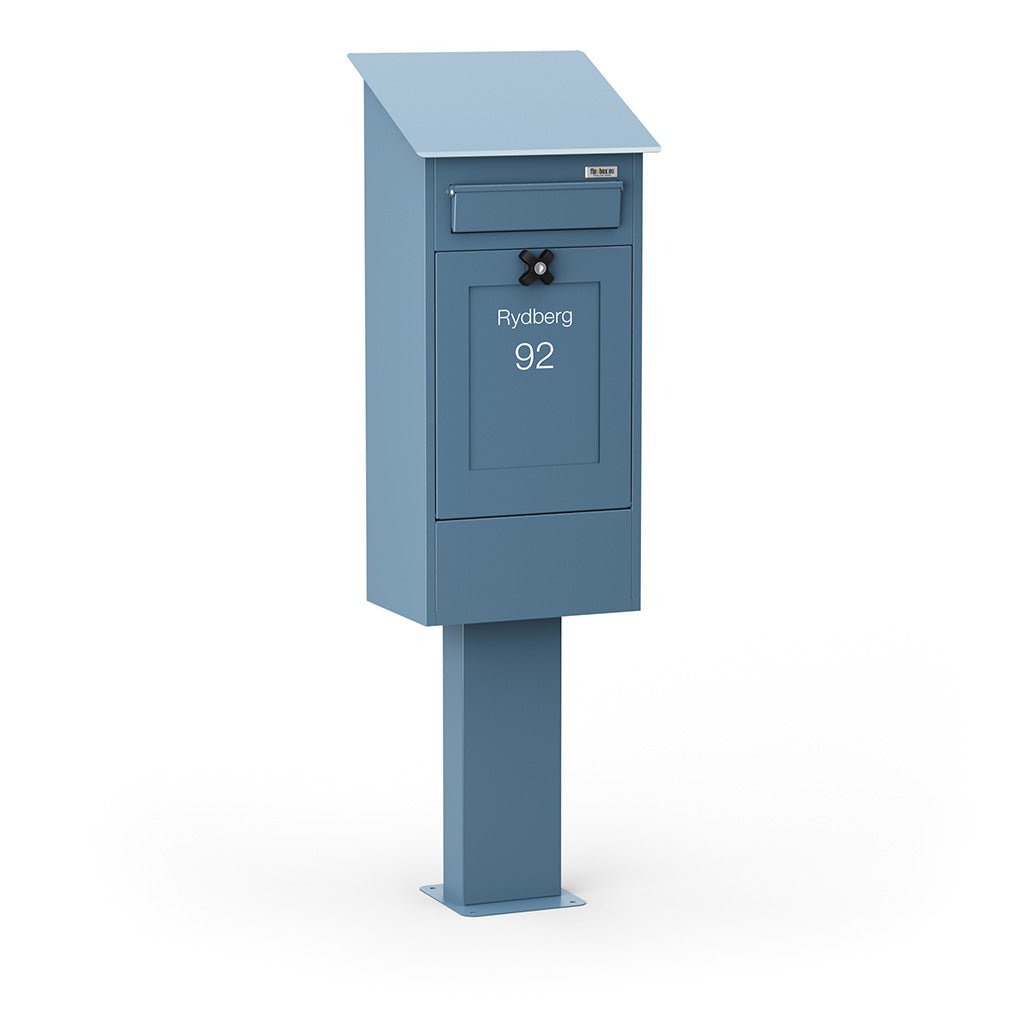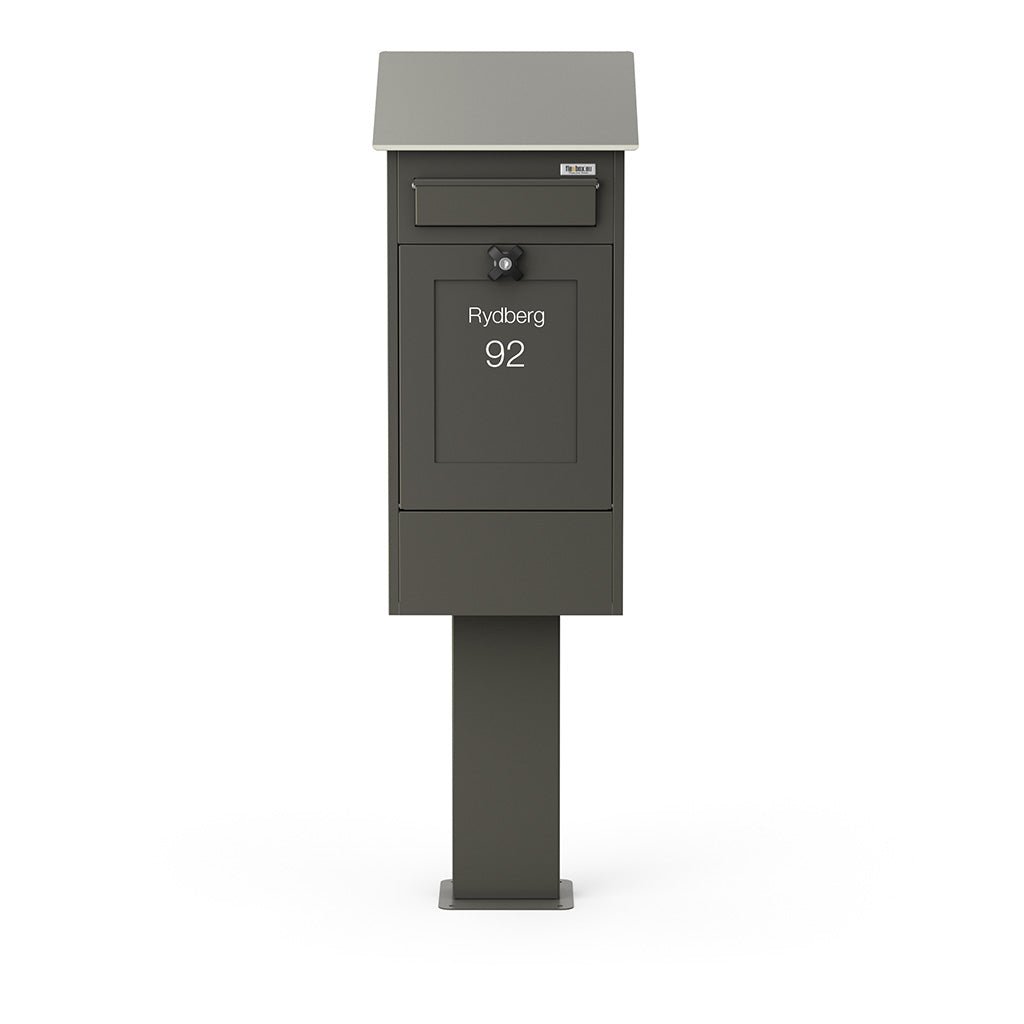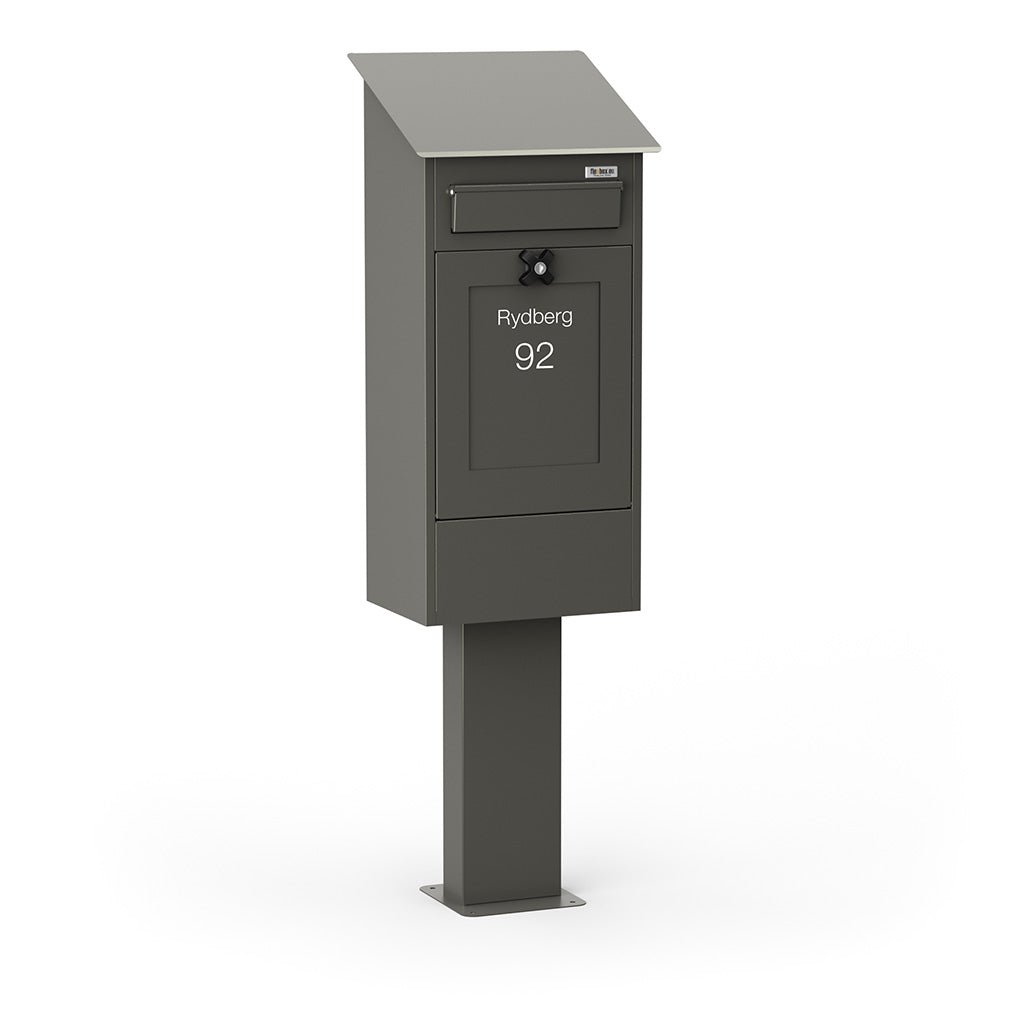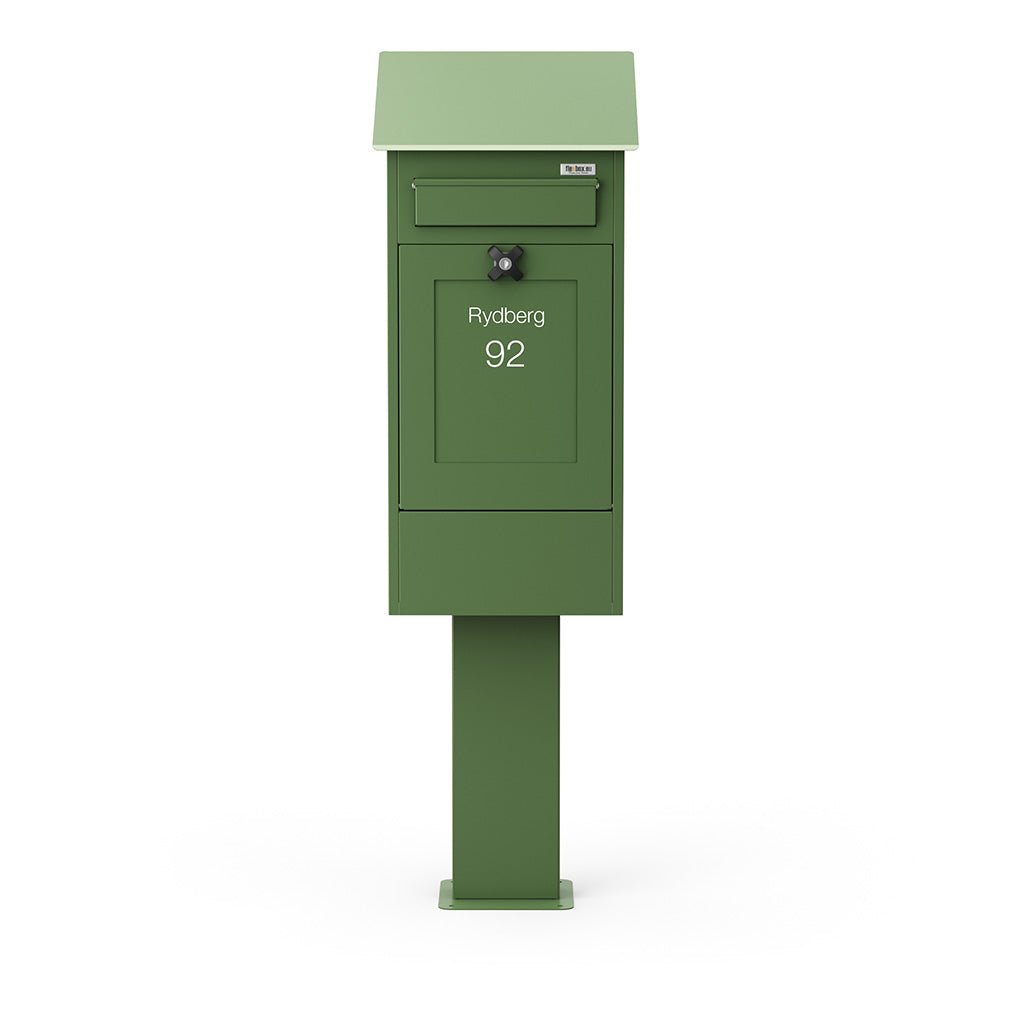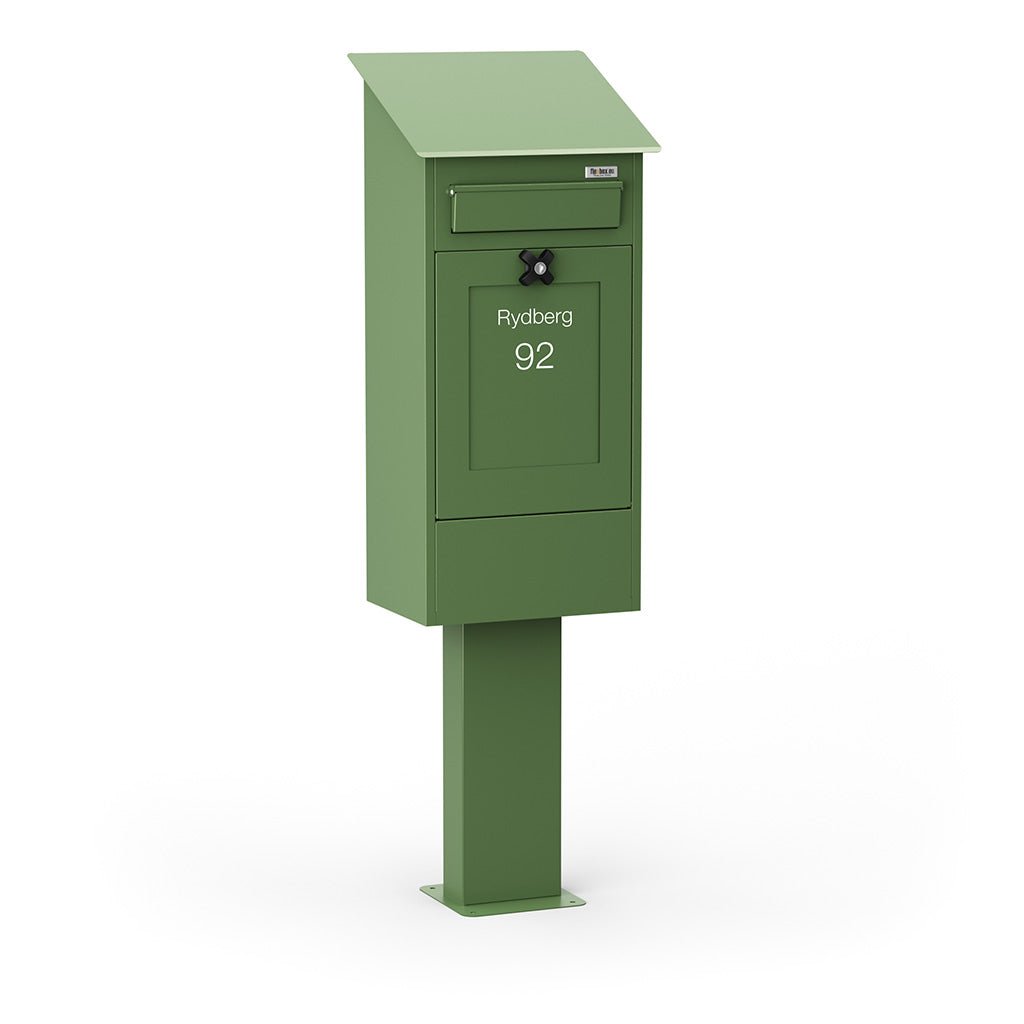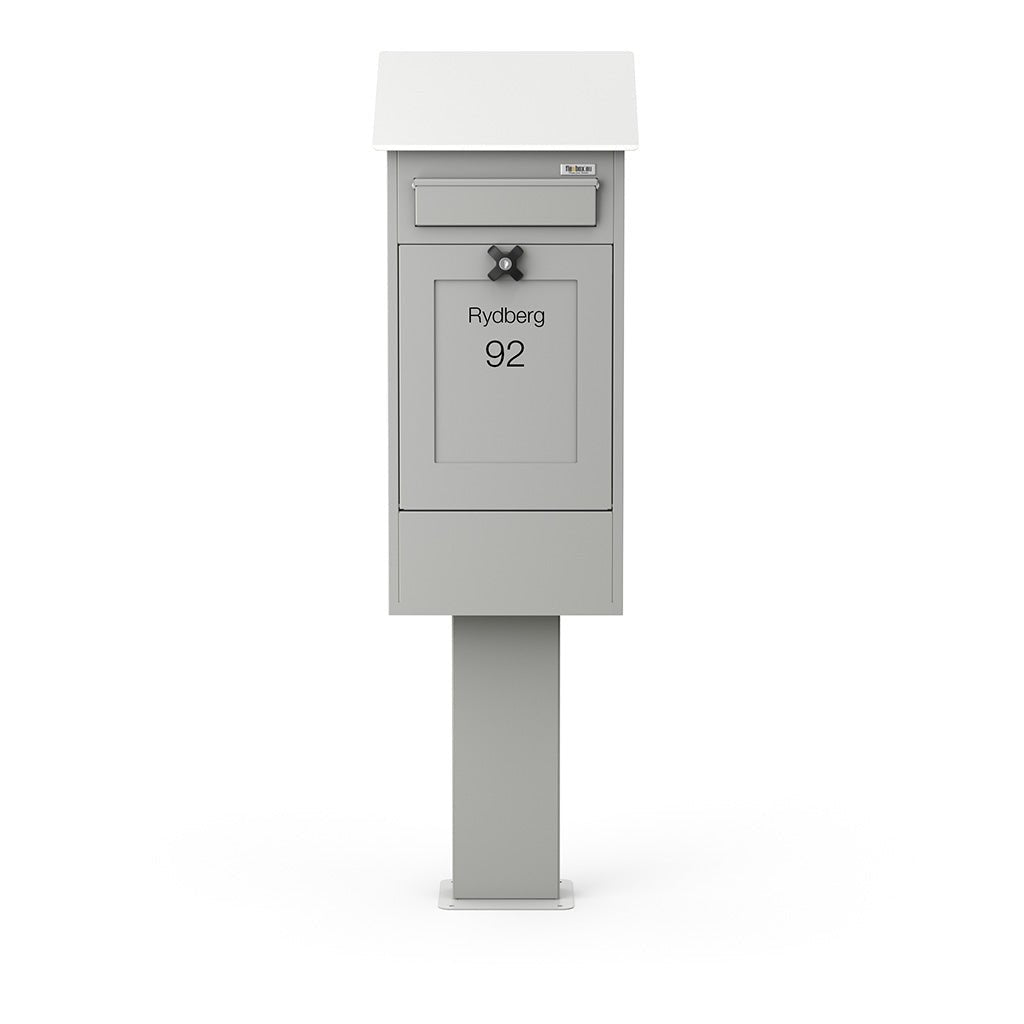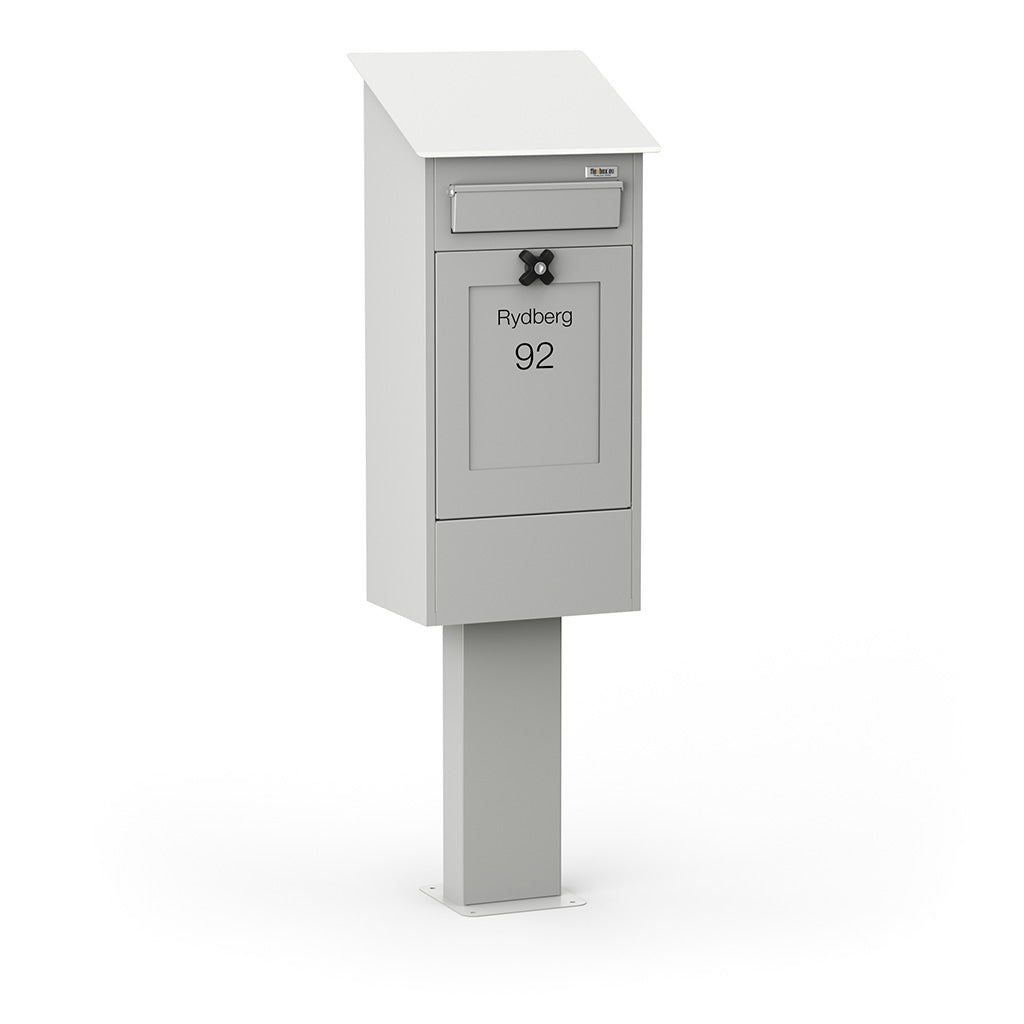 Post box Gustaf
---
A post box that holds several weeks' worth of mail. A solid construction in strong hot-dip galvanized sheet steel. A construction far beyond the ordinary, such as drainage edges around doors and an inward opening hatch equipped with magnets and drip edge to keep water away. Flexbox Gustaf is a post box with many mounting possibilities and has a twist lock that can be left open or locked . Empty your mail from the front or back.
Mounting tips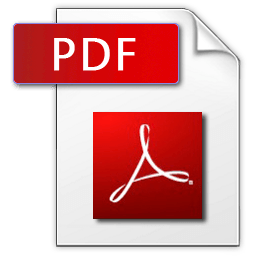 Weight (kg): 15
Lock: Twist lock
Measurements slot: 5 x 26 cm
Measurements: H 80 cm (with stand 125cm) B 34 cm (with roof 38 cm) D 24 cm (with roof 29 cm)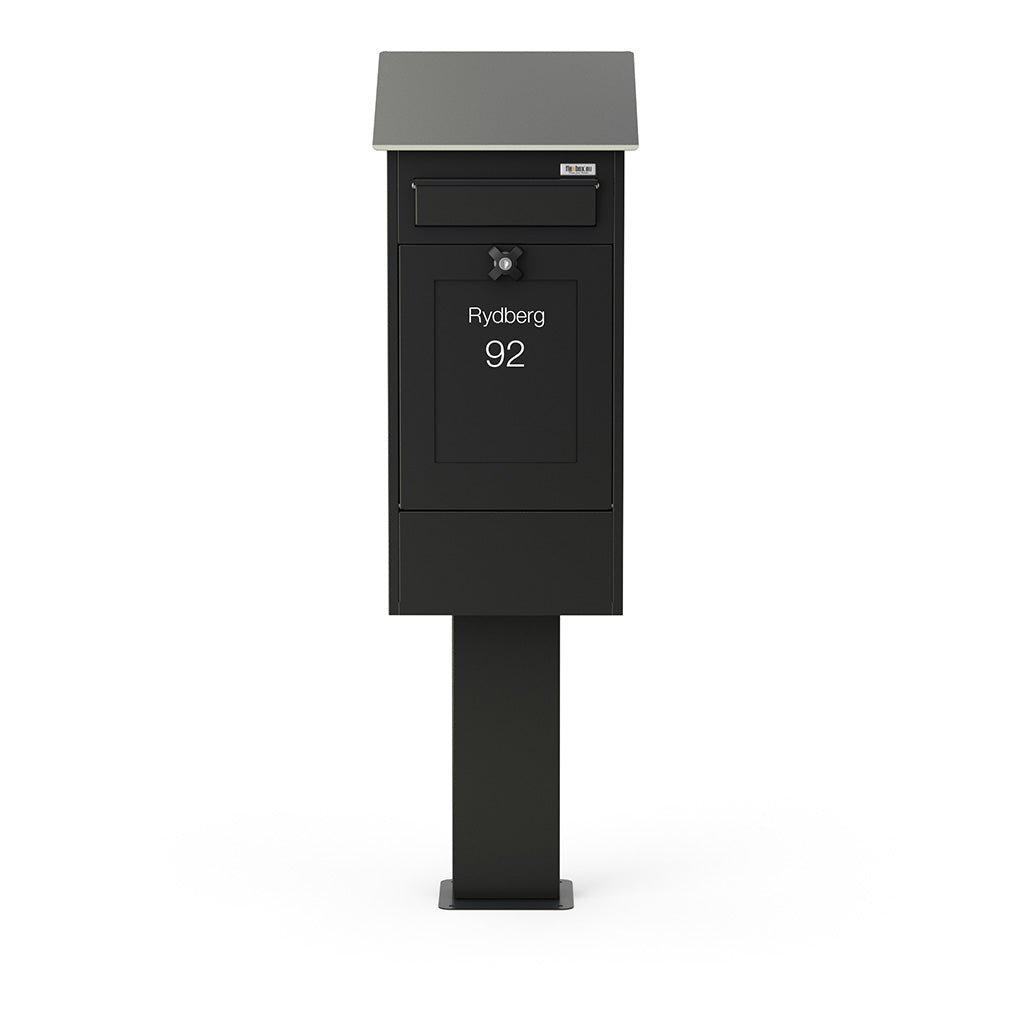 This product has no reviews yet.